Finals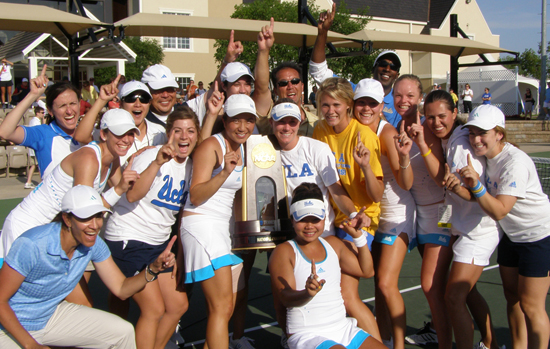 UCLA (7) 4, California (8) 0
Riza Zalameda (U) defeated Susie Babos (C), 3-6,6-3,6-2
Tracy Lin (U) vs. Marina Cossou (C), 6-7,4-5 Did Not Finish
Yasmin Schnack (U) vs. Cristina Visico (C), 4-6,6-1,3-2
Andrea Remynse (U) defeated Claire Ilcinkas (C), 7-6(5),6-2
Elizabeth Lumpkin (U) vs. Stephanie Kusano (C), 6-2,5-7,4-1 Did Not Finish
Alex McGoodwin (U) defeated Bojana Bobusic (C), 6-4,6-1
Tracy Lin/Riza Zalameda (U) defeated Susie Babos/Stephanie Kusano (C), 9-7
Marina Cossou/Claire Ilcinkas (C) defeated Elizabeth Lumpkin/Stephanie Wetmore (U), 8-4
Alex McGoodwin/Yasmin Schnack (U) defeated Bojana Bobusic/Cristina Visico (C), 8-6
Semifinals
California (8) 4, Baylor (5) 3
Zuzana Zemenova (B) defeated Susie Babos (C), 7-5,6-1
Marina Cossou (C) defeated Taylor Ormond (B), 4-6,6-1,6-2
Lenka Broosova (B) defeated Cristina Visico (C), 6-3,6-2
Claire Ilcinkas (C) defeated Jana Bielikova (B), 6-2,6-4
Jelena Stanivuk (B) defeated Stephanie Kusano (C), 4-6,6-3,6-2 Bojana Bobusic (C) defeated Karolina Filipiak (B), 6-3,6-4
Susie Babos/Stephanie Kusano (C) defeated Lenka Broosova/Zuzana Zemenova (B), 8-4
Marina Cossou/Claire Ilcinkas (C) defeated Taylor Ormond/Jelena Stanivuk (B), 8-5
Zuzana Chmelarova/Karolina Filipiak (B) vs. Bojana Bobusic/Cristina Visico (C), 6-3 Did Not Finish

UCLA (7) 4, Florida (6) 2
Riza Zalameda (U) defeated Julia Cohen (F), 6-2,6-1
Csilla Borsanyi (F) vs. Tracy Lin (U), 7-6(5),4-2 Did Not Finish
Megan Alexander (F) defeated Yasmin Schnack (U), 6-4,6-3
Andrea Remynse (U) defeated Whitney Benik (F), 6-3,6-4
Elizabeth Lumpkin (U) defeated Marrit Boonstra (F), 6-4,2-6,6-2
Anastasia Revzina (F) defeated Alex McGoodwin (U), 6-4, 6-3
Megan Alexander/Marrit Boonstra (F) vs. Tracy Lin/Riza Zalameda (U), 6-5 Did Not Finish
Elizabeth Lumpkin/Stephanie Wetmore (U) defeated Whitney Benik/Csilla Borsanyi (F), 8-3
Alex McGoodwin/Yasmin Schnack (U) defeated Julia Cohen/Anastasia Revzina (F), 8-5
Quarterfinals
(in draw order)
California (8) 4, Northwestern (1) 2
Susie Babos (C) defeated Maria Mosolova (N), 3-6,6-3,6-3
Georgia Rose (N) defeated Marina Cossou (C), 7-5,6-4
Cristina Visico (C) defeated Samantha Murray (N), 6-0,6-3
Lauren Lui (N) vs. Claire Ilcinkas (C), 3-6,7-5,5-1
Stephanie Kusano (C) defeated Nazlie Ghazal (N), 6-4,6-2
Bojana Bobusic (C) defeated Suzie Matzenauer (N), 6-1,6-3
Lauren Lui/Georgia Rose (N) defeated Susie Babos/Stephanie Kusano (C), 8-6
Marina Cossou/Claire Ilcinkas (C) defeated Suzie Matzenauer/Samantha Murray (N), 8-2
Nazlie Ghazal/Maria Mosolova (N) defeated Bojana Bobusic/Cristina Visico (C), 8-5

Baylor (5) 4, Stanford (4) 1
Zuzana Zemenova (B) defeated Hilary Barte (S), 6-4,6-2
Jessica Nguyen (S) vs. Taylor Ormond (B), 5-7,6-2,1-0 Did Not Finish
Lenka Broosova (B) defeated Celia Durkin (S), 6-1,6-2
Lindsay Burdette (S) defeated Jana Bielikova (B), 6-2,6-2
Jelena Stanivuk (B) defeated Whitney Deason (S), 6-3,6-2
Carolyn McVeigh (S) vs. Karolina Filipiak (B), 6-3,5-5 Did Not Finish

Lenka Broosova/Zuzana Zemenova (B) defeated Hilary Barte/Lindsay Burdette (S), 8-2
Taylor Ormond/Jelena Stanivuk (B) defeated Whitney Deason/Jessica Nguyen (S), 9-7
Celia Durkin/Carolyn McVeigh (S) defeated Zuzana Chmelarova/Karolina Filipiak (B), 8-6

Florida (6) 4, Georgia Tech (3) 2
Kristi Miller (GT) defeated Julia Cohen (F), 6-2,6-3
Amanda McDowell (GT) defeated Csilla Borsanyi (F), 6-2,6-0
Megan Alexander (F) vs. Whitney McCray (GT), 6-4,2-5 Did Not Finish
Whitney Benik (F) defeated Christy Striplin (GT), 6-2,6-0
Marrit Boonstra (F) defeated Kirsten Flower (GT), 6-3,6-4
Anastasia Revzina (F) defeated Noelle Hickey (GT), 4-6,6-1,6-1
Sasha Krupina/Kristi Miller (GT) defeated Megan Alexander/Marrit Boonstra (F), 8-4
Whitney Benik/Csilla Borsanyi (F) defeated Noelle Hickey/Whitney McCray (GT), 8-6
Julia Cohen/Anastasia Revzina (F) defeated Kirsten Flower/Christy Striplin (GT), 8-5

UCLA (7) 4, Arkansas 0
Riza Zalameda (U) vs. Aurelija Miseviciute (A), 3-6,6-3 Did Not Finish
Tracy Lin (U) defeated Ela Kaluder (A), 6-2,6-2
Yasmin Schnack (U) defeated Anouk Tigu (A), 6-2,6-1
Andrea Remynse (U) defeated Nanar Airapetian (A), 6-2,6-2
Elizabeth Lumpkin (U) vs. Audrey Bordeleau (A), 3-6,6-3, Did Not Finish
Alex McGoodwin (U) vs. Delia Damaschin (A), 7-6(3),5-0 Did Not Finish
Tracy Lin/Riza Zalameda (U) defeated Ela Kaluder/Aurelija Miseviciute (A), 8-4 Elizabeth Lumpkin/Stephanie Wetmore (U) defeated Nanar Airapetian/Maryori Franco (A), 8-3 Alex McGoodwin/Yasmin Schnack (U) vs. Audrey Bordeleau/Anouk Tigu (A), 5-7 Did Not Finish
Round of 16
(in draw order)
Northwestern (1) 4, Fresno State (16) 1
Maria Mosolova (N) defeated Melanie Gloria (F), 6-3,6-2
Anastasia Petukhova (F) defeated Georgia Rose (N), 6-4,6-4
Samantha Murray (N) vs. Renata Kucerkova (F), 6-7, 5-4 Did Not Finish
Lauren Lui (N) defeated Tinesta Rowe (F), 7-6(4),6-2
Nazlie Ghazal (N) vs. Jacqueline Haskett (F), 6-3, 4-6, Did Not Finish
Suzie Matzenauer (N) defeated Danon Beatty (F), 6-2,6-3
Lauren Lui/Georgia Rose (N) vs. Melanie Gloria/Tinesta Rowe (F), 5-4 Did Not Finish
Suzie Matzenauer/Samantha Murray (N) defeated Renata Kucerkova/Anastasia Petukhova (F), 8-5
Maria Mosolova/Nazlie Ghazal (N) defeated Danon Beatty/Jacqueline Hasket (F), 8-2

California (8) 4, Duke (9) 3
Susie Babos (C) defeated Tara Iyer (D), 6-3,7-6(4)
Marina Cossou (C) defeated Ellah Nze (D), 7-5,7-6(3)
Reka Zsilinszka (D) defeated Cristina Visico (C), 6-1,6-3
Claire Ilcinkas (C) defeated Melissa Mang (D), 6-1,4-6,6-1
Amanda Granson (D) defeated Stephanie Kusano (C), 6-4,7-5
Bojana Bobusic (C) defeated Jessi Robinson (D), 6-1,6-1
Amanda Granson/Melissa Mang (D) defeated Susie Babos/Stephanie Kusano (C), 8-6
Marina Cossou/Claire Ilcinkas (C) vs. Tara Iyer/Jessi Robinson (D), Did Not Finish
Ellah Nze/Reka Zsilinszka (D) vs. Bojana Bobusic/Cristina Visico (C), 8-6

Stanford (4) 4, Clemson (13) 0
Hilary Barte/Lindsay Burdette (S) vs. Ani Mijacika/Carol Salge (C, Did Not Finish
Whitney Deason/Jessica Nguyen (S) defeated Federica van Adrichem/Estefania Balda (C), 8-0
Celia Durkin/Carolyn McVeigh (S) defeated Ina Hadziselimovic/Alexandra Luc (C), 8-3
Hilary Barte (S) defeated Ani Mijacika (C), 6-3,6-1
Jessica Nguyen (S) vs. Estefania Balda (C), 6-1,3-4 Did Not Finish
Carol Salge (C) vs. Celia Durkin (S), 7-5,1-3 Did Not Finish
Lindsay Burdette (S) defeated Ina Hadziselimovic (C), 7-5,6-1
Whitney Deason (S) vs. Federica van Adrichem (C), 6-2,5-3 Did Not Finish
Carolyn McVeigh (S) defeated Laurianne Henry (C), 6-3,6-4


Baylor (5) 4, Miami (12) 1
Laura Vallverdu (M) vs. Zuzana Zemenova (B), 6-3,4-2 Did Not Finish
Taylor Ormond (B) vs. Romy Farah (M), score unavailable, Did Not Finish
Lenka Broosova (B) defeated Michaela Kissell (M), 6-1,6-3
Jana Bielikova (B) defeated Bianca Eichkorn (M), 0-6,6-2,6-2
Jelena Stanivuk (B) defeated Caren Seenauth (M), 6-3,6-2
Karolina Filipiak (B) vs. Claudia Wasilewski (M) score unavailable, Did Not Finish
Zuzana Chmelarova/Karolina Filipiak (B) defeated Romy Farah/Laura Vallverdu (M), 8-4
Taylor Ormond/Jelena Stanivuk (B) vs. Bianca Eichkorn/Caren Seenauth (M), Did Not Finish
3. Zuzana Chmelarova/Karolina Filipiak (B) defeated Jenna Osborne//Claudia Wasilewski (M), 8-3

Florida (6) 4, Vanderbilt (11)
Julia Cohen (F) vs. Amanda Taylor (V), 6-3,3-2 Did Not Finish
Csilla Borsanyi (F) vs. Catherine Newman (V), 7-6(4),0-1 Did Not Finish
Taka Bertrand (V) defeated Megan Alexander (F), 6-3,6-1
Whitney Benik (F) defeated Courtney Ulery (V), 6-3,6-4
Marrit Boonstra (F) defeated Keilly Ulery (V), 6-0,6-2
Anastasia Revzina (F) defeated Caroline Ferrell (V), 6-2,6-3
Megan Alexander/Marrit Boonstra (F) defeated Amanda Taylor/Courtney Ulery (V), 8-4
Whitney Benik/Csilla Borsanyi (F) vs. Taka Bertrand/Catherine Newman (V), 7-2 Did Not Finish
Julia Cohen/Anastasia Revzina (F) defeated Caroline Ferrell/Keilly Ulery (V), 8-1
Georgia Tech (3) 4, Texas 2
Kristi Miller (G) defeated Vanja Corovic (T), 6-3,6-4
Amanda McDowell (G) defeated Courtney Zauft (T), 6-2,6-4
Whitney McCray (G) vs. Stephanie Davison (T), 6-4,2-6,1-3 Did Not Finish
Christy Striplin (G) defeated Caroline Larsson (T), 6-3,6-2
Kirsten Flower (G) defeated Maggie Mello (T), 6-4,6-4
Sarah Lancaster (T) defeated Noelle Hickey (G), 6-1,6-3
Vanja Corovic/Marija Milic (T) defeated Sasha Krupina/Kristi Miller (G), 8-2
Stephanie Davison/Caroline Larsson (T) defeated Noelle Hickey/Whitney McCray (G), 8-6
Kirsten Flower/Christy Striplin (G) defeated Maggie Mello/Courtney Zauft (T), 8-6
UCLA (7) 4, Southern California (10) 0
Riza Zalameda (U) vs. Amanda Fink (SC), 7-6,4-6, Did Not Finish
Tracy Lin (U) vs. Lindsey Nelson (SC), 1-6,6-3, Did Not Finish
Yasmin Schnack (U) defeated Gabriela Niculescu (SC), 6-1,6-1
Andrea Remynse (U) defeated Sarah Fansler (SC), 7-6(5),6-0
Elizabeth Lumpkin (U) vs. Maria Sanchez (SC), 6-0,3-6, Did Not Finish
Alex McGoodwin (U) defeated Leyla Entekhabi (SC), 6-4,7-5
Tracy Lin/Riza Zalameda (U) vs. Amanda Fink/Gabriela Niculescu (SC), 7-6
Elizabeth Lumpkin/Stephanie Wetmore (U) defeated Lyndsay Kinstler/Lindsey Nelson (SC), 8-3
Alex McGoodwin/Yasmin Schnack (U) defeated Cristala Andrews/Maria Sanchez (SC), 9-7
Arkansas 4, Georgia (2) 2
Aurelija Miseviciute (A) defeated Yvette Hyndman (G), 6-2,7-6(1)
Kelley Hyndman (G) vs. Ela Kaluder (A), Did Not Finish
Anouk Tigu (A) defeated Monika Dancevic (G), 6-1,4-6,6-1
Naoko Ueshima (G) defeated Maryori Franco (A), 7-5,6-3
Cameron Ellis (G) defeated Nanar Airapetian (A), 7-6(6),6-1
Delia Damaschin (A) defeated Adrienne Elsberry (G), 6-3,6-2
Kelley Hyndman/Yvette Hyndman (G) defeated Ela Kaluder/Aurelija Miseviciute (A), 8-5
Nanar Airapetian/Maryori Franco (A) defeated Cameron Ellis/Naoko Ueshima (G), 8-6
Audrey Bordeleau/Anouk Tigu (A) defeated Monika Dancevic/Adrienne Elsberry (G), 8-6
Collegiate: Zipcar for students - cars located right on campus. Find out if your campus zips and join for just $15!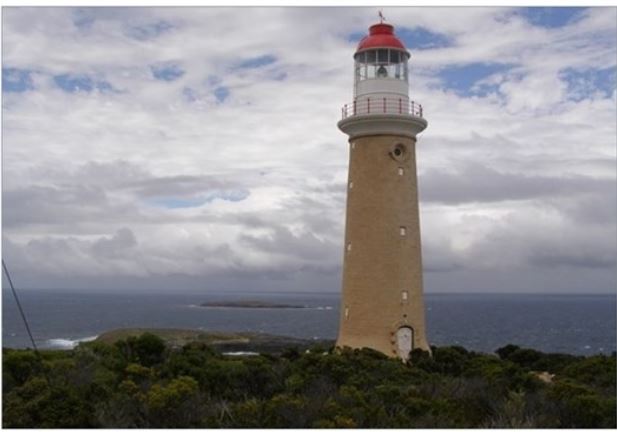 Use Dosh. It pays you automatically when you shop, travel, & dine out. Download app now. Link a card, and get a $5 bonus.





Get $6 off
your first order of $48 on organic snacks & sustainable products At
Brandless which also donates a meal for every purchase.




Ibotta for Cash Back on Groceries AND Online Shopping
Earn Cash Back on your online purchases with Ebates

Budget Pet Care
Extra 10% Discount + Free Shipping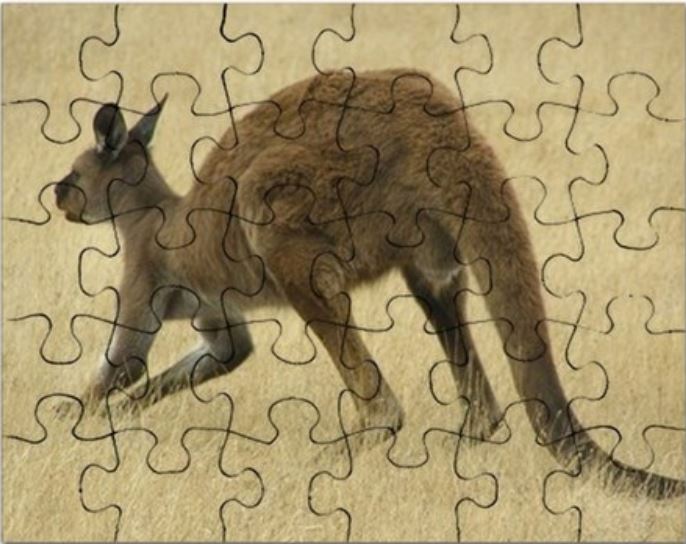 The Mental Athlete
See A Review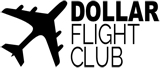 Join Fabletics & Get
2 Pairs High Quality Leggings for $24
Inexpensive Grocery Delivery
At Instacart
Fetch Rewards
Use code V4NJK at sign up and get a $2 bonus
$12 off on your 1st
GrubHub order with this link!
Return to:
College And Junior
Tennis Homepage