At The Australian Open With Marcia Frost...

Sunday, January 23rd-
Main Draw, Day Seven
Junior Championships, Day One
The Junior Championsips began today and it was time for me to check out some players that I have some fond memories of and hadn't seen in awhile.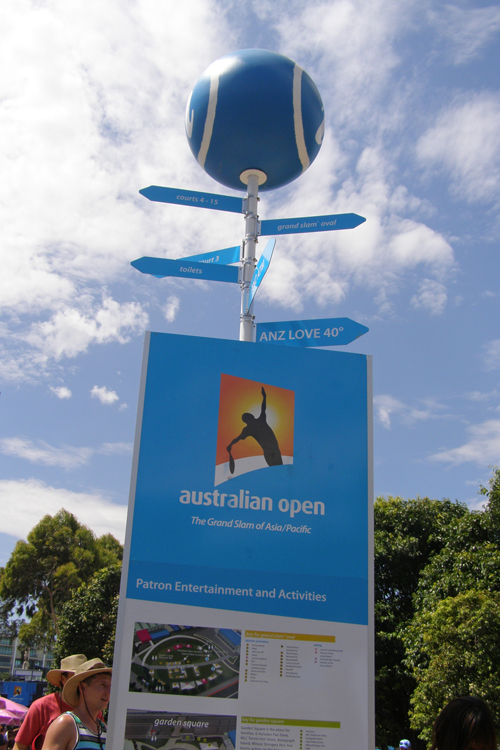 It was 2006 and I was covering my first Eddie Herr Internationals Championships. The 12s at that event always finish before the other age groups and one of the first matches I got to see was the 12 and under boys final . There was a little blonde kid from Texas named Mitchell Krueger and I saw him win his very first national title. I followed Mitchell quite a bit more as he was one of the kids featured in the junior tennis movie 50,000 Balls, by my friend the late Tom Pura. I hadn't seen Mitch play in a few years, though, so I was very excited to see his name on the Australian Open draw as playing the juniors.
I can't say that Mitchell Krueger has gotten much larger since I last saw him, but his game certainly has. The talent of that 12 year old has grown into the power of a young man. The only problem with hismatch with Belgium's Joris De Loore was closure. Despite two set points at 5-4, it took a tiebreaker for him to close out the first set. In the second, he was serving for it at 5-4 and again took a tiebreaker. He got it done, though and I'll chalk up the hesitation to Grand Slam event nerves and look forward to seeing him again.
Mac Styslinger's power game was enough to impress his opponent's coaches, so I cerainly took notice. It got him thorugh a 6-4 first set win over Kyle Edmund, but the Brit wasn't going own easy. The second set went through an exchange of breaks from 3-2 to 4-3, and then stayed on serve until a tiebreaker. Mac owned that breaker for a 7/2 finish.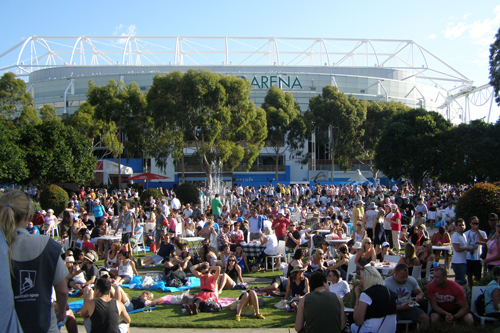 Two American girls also took the court on Sunday. Lauren Davis looked pretty tired out there (she's been sitting for a week, after losing in the first round of the main draw), but she came through in the end. The first set finished with a score of 6-0 over Aussie Ashleigh Barty, however, that score does not begin to tell the story. The points were long and many of the games went to multiple deuces. It was just Lauren, who recently turned pro, who was more experienced at closing it out. The petite duo continued the long games in the second set, exchanging breaks until the American held at 4-3 and took that to a 6-3 victory.
I also got to catch up with another player I go way back with. I will save my Christina Makarova story for another day because the match was a story in itself. It didn't seem like there was a moment the Californian wasn't in charge of the Ukraine's Ganna Poznikhirenko, but closure seemed to be the problem of the day everywhere. In the first set, at 3-1 in favor of Christina, the crowd watched a back and forth deuce for 20 minutes! The second set was a little quicker with a strange ending. There were a few breaks (including one for the Ukranian) and Ganna was finally serving at 5-1, 40-0. The next thing I know we are back in a multiple deuce and it's a Christina Makarova 6-2,6-1 win.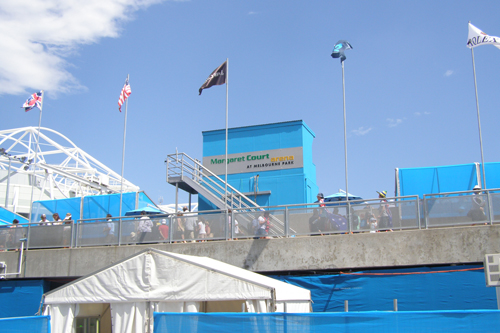 A few players from the U.S. are left to watch in the first round. Dennis Novikov goes on first thing this morning, as does Monica Turewicz. There is also Monica Puig, who is playing under the Puerto Rico flag, followed by some junior doubles.
On Sunday I also left the Oaks at Market and moved to The Langham. I had heard this hotel was beautiful, but that is an understatement. In addition to the magnificent lobby, the attention to detail here is beyond five-star, including things like a bottle of water and slippers waiting by my bedside. I will definitely be sad to leave here, but it's off to the matches!
A special thanks to Tourism Australia and Tourism Victoria for making my Australian Open coverage possible.
click on a photo to enlarge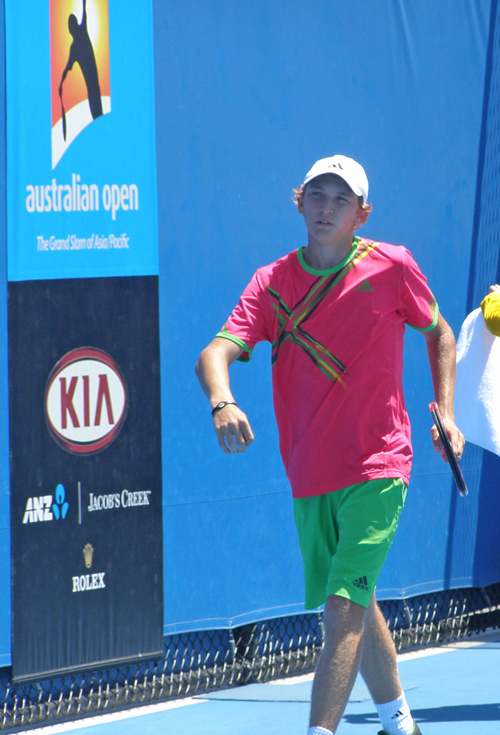 Mitchell Krueger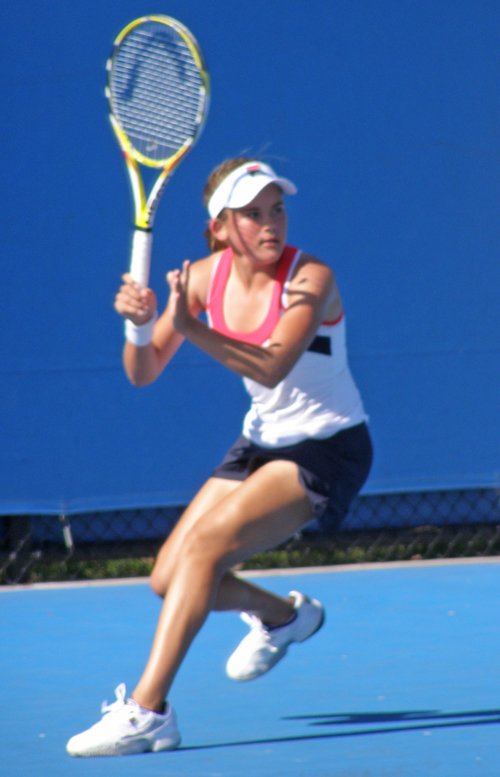 Christina Makarova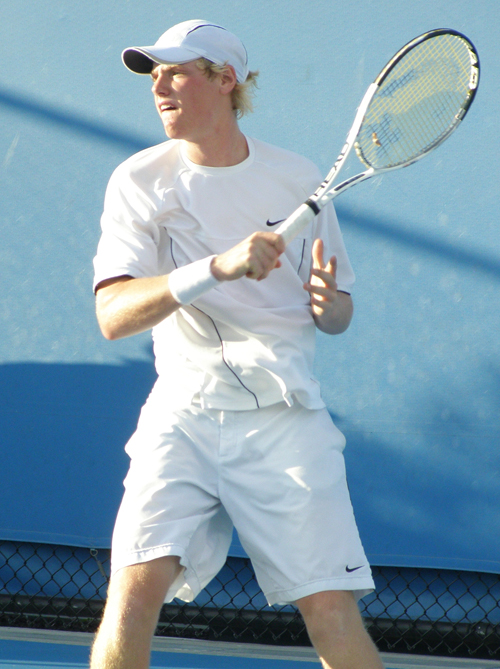 Mac Styslinger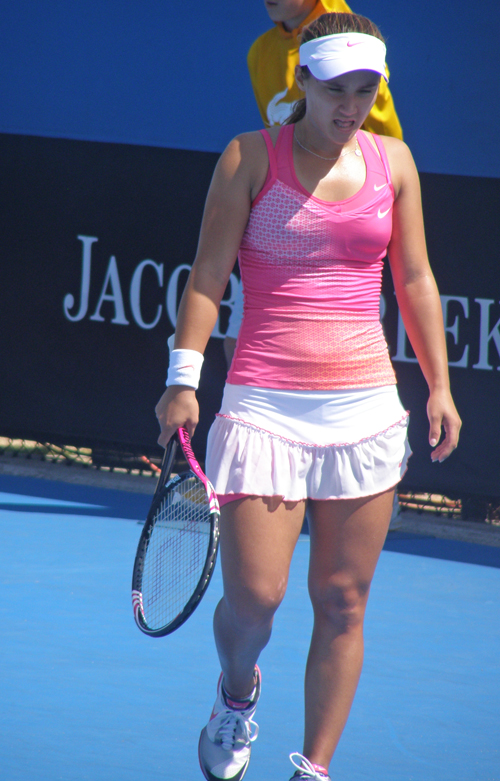 Lauren Davis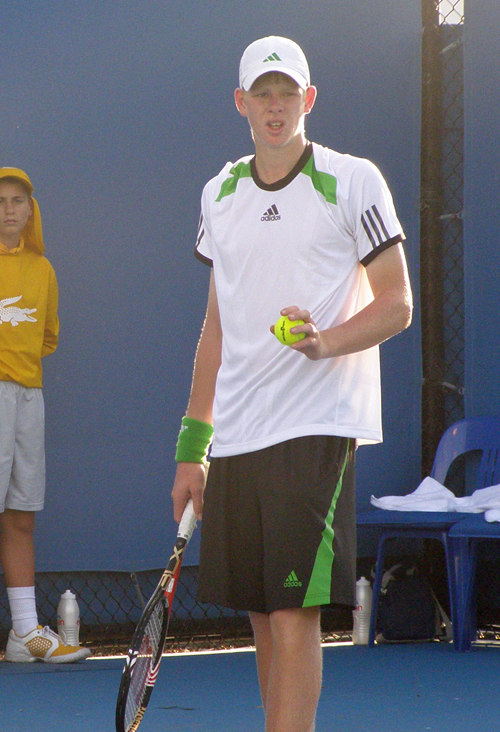 Kyle Edmund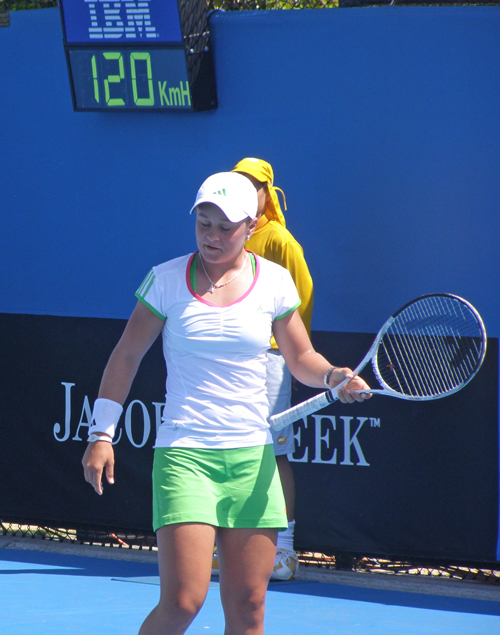 Ashley Barty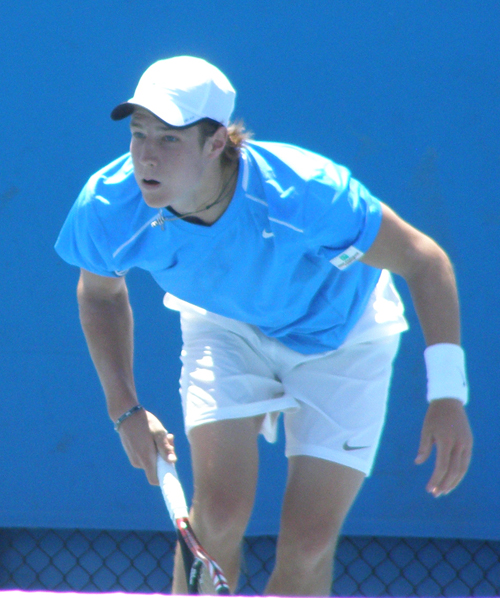 Joris De Loore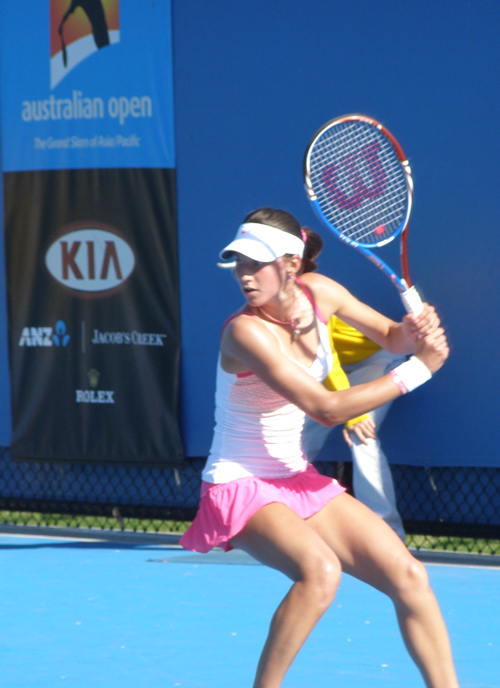 Ganna Pozrikhirenko
The best at lower prices
Join SelectVIP today <

Kindle version for only $4.99
Print version & Sr Guides coming soon
---
Monthly Guides to
College Tennis Planning
Available in Kindle & Print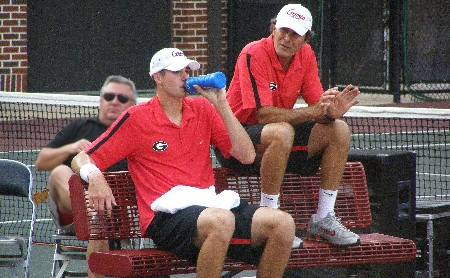 College Tennis featured in
American Doubles...



Create an Amazon Wedding Registry
Return to:
College And Junior Tennis