David Bere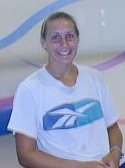 Lauren Barnikow
Tobias Clemens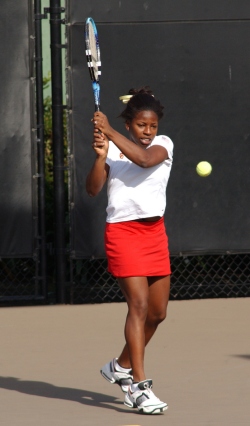 Jewel Peterson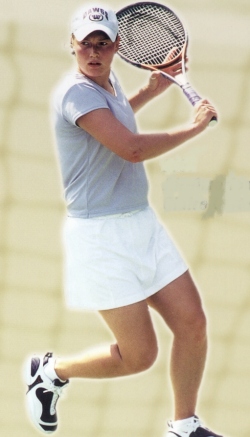 Claire Carter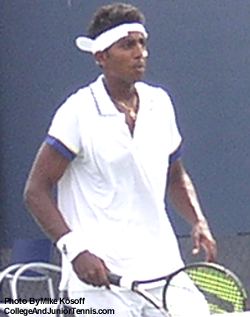 Prakash Amritraj
The University of Minnesota women's team used the homecourt advantage to take the title at the first Minnesota Court Classic after defeating Harvard, 4-3. Washington overpowered Marshall, 7-0, for third place.

* * *
During the Hilton Waikaloa Kona Invitational, Wake Forest's David Bere reached a career singles high of 89. With that win David broke a 15 year old school record previously held by Stefan Dallwitz. Teammate David Lowenthal also celebrated the new year with the singles title at the ACC Indoor Championships. David defeated Duke's Ludovic Walter in the finals, 6-3,6-4. In the doubles, he and Trent Brendon fell in the finals to Matt Cloer and Rodrigo Laub of Florida State, 8-3.

* * *
At the women's Pac-10 Indoor Championships, the following players prevailed in the finals:
Flight 1
Singles-Daria Panova/Oregon defeated Lauren Barnikow/Stanford, 6-3,6-1
Doubles-Tiffany Brymer/Jewel Peterson-Southern Cal defeated Claire Carter/Darija Klaic-Washington, 8-6
Flight 2
Singles-Dea Sumantri/Washington defeated Catherine Lynch/California, 7-6(2),6-2
Doubles-Shilpa Joshi/Anya Loncaric-UCLA defeated Melissa Esmero/Maureen Diaz-Southern California, 8-4
Flight 3
Singles-Nicole Havlicek/California defeated Erin Hoe/Washington, 6-4,6-3
Flight 4
Singles-Brooke Borisoff/California defeated Bernadette Bayani/Southern Cal, 6-4,6-4

* * *
For the second year in a row, Tobias Clemens won the singles title at the Sherwood Colegiate Cup. Tobias defeated teammate Marcin Matkowski in the finals, 6-2,6-1. Southern California's Daniel Langre and Prakash Amritraj were the doubles winners after upseting Ryan Redondo and Oliver Maiberger of San Diego State, 8-4.

* * *
Information on incoming freshman, transfers and players who have left school for the pro circuit is now in our Status Report section.
---
The Mental Athlete
See A Review
---
---
---
---
---
The Store At Adidas®
---
---
Get Your Free
College And Junior
Tennis Email!
---
---
---
---
Return to:
College And Junior
Tennis Homepage