Tuesday, January 2, 2007-Day One
It's good to be back in Tucson and I always love staying at the Hilton El Conquistador. There's something very refreshing about the mountains and as an allergy-laden gal, I appreciate the lack of grass, trees and flowers!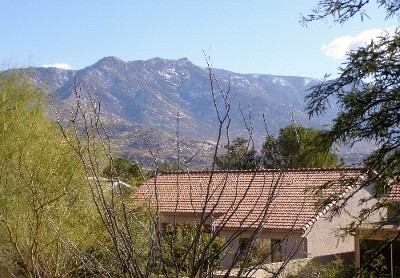 After a tough few weeks I'm going to be spending more time than I'd like this trip catching up in front of the computer, but I still managed to make it to a few sites, grab some pictures and watch a little tennis on the first day. I had remembered that Saddlebrook was one of the great sites, for the views as well as the courts. The Girls' 16s were playing there with no real surprises. No. 10 Maria Pacheco was upset by Callie Craig, but as luck would have it, they finished as I arrived.
I decided not to wander too far on day one and headed over the the El Conquistador Country Club for awhile where the Boys 12s were playing. I can't say enough times how powerful these kids are getting at younger and younger ages. What I saw today was no exception. It is also a bit more difficult to seed 12s since they haven't been playing as long (and in a Level 3 some of them have never played Nationals before) so it was quite a feat that all the seeds made it through the first and second rounds.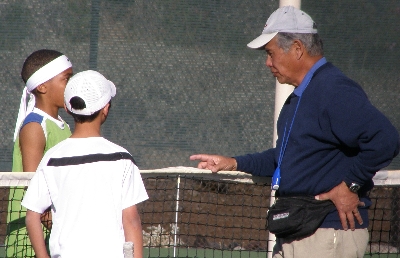 My final stop for the day was back at the Hilton El Conquistador for some Boys 14s. There were no first round upsets there, but Jay Rogers (12), William Spector (8) and Nico Lunardi (16) fell in the second.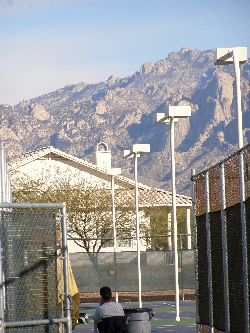 Though I couldn't possibly catch much action on the first day, I did stop by to visit two of the Port Washington Tennis Academy's own, Alan & Ben Pleat. The brothers had a tough day in the main draw, but are still alive in the consolations and I hope to see more of them.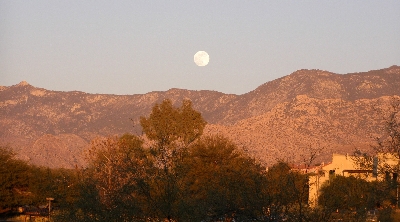 I expect to actually get to watch matches as the days progress, but in the meantime, enjoy the photos!
Until Tomorrow,
Marcia Frost

P.S. It seems like everywhere I go in Tucson is a "Kodak Moment" so I hope you'll enjoy some non-tennis photos.
Photos from top: View from Saddlebrook (2); El Conquistador Country Club (2); Referee with Julian Ruffin & Samuel Lam; Moon over Tucson
click on a photo to enlarge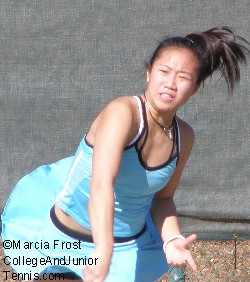 Jennifer Dien
Andrew Malozsak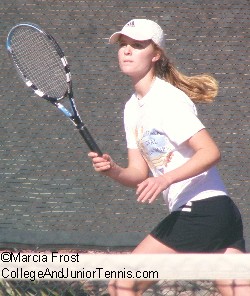 Savannah Mosser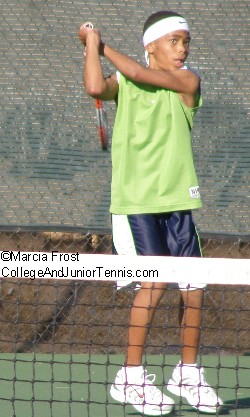 Julian Ruffin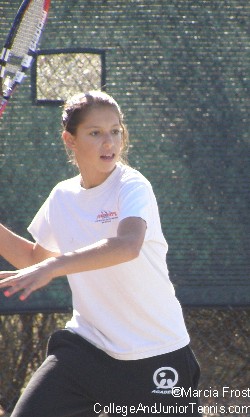 Hailee Gopinath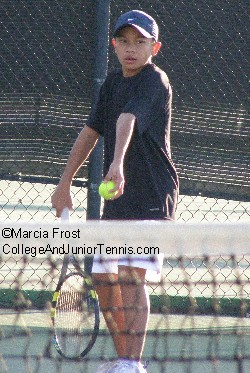 Justin Vijungco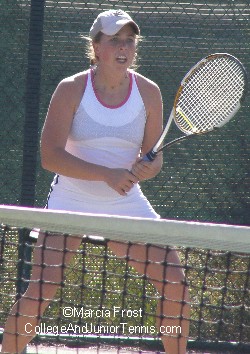 Katie Haught
Christopher Davis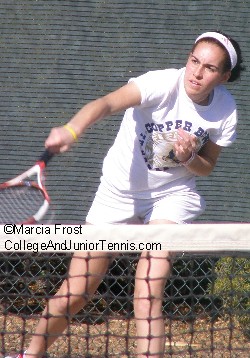 Kristin Eggleston
Alan Pleat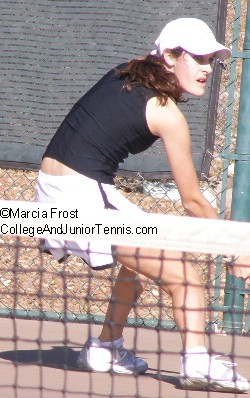 Kate Klein
Ben Pleat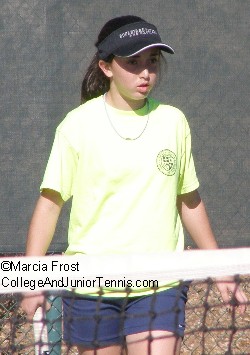 Jamie Solomon
Monthly Guides to
College Tennis Planning
Available in Kindle & Print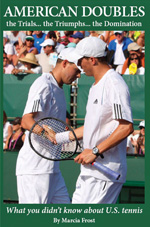 ---

Monthly Guides to
College Tennis Planning
Available in Kindle, Print & EBook
for H.S. Seniors
and H.S. Juniors
---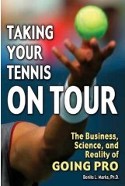 See a review of this book
---
---
---
---
---
Return to:
College And Junior
Tennis Homepage