Wednesday, January 4, 2006-Day Four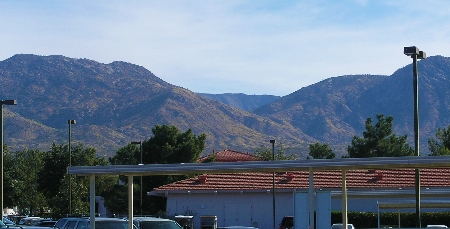 Another beautiful day in Tucson brought in more incredible tennis. There was no better place to start than with the beautiful view from the Saddle Brooke Tennis Club (above).
I headed out (or should I say "up" the mountain) to the Girls 16 site to catch the round of 16 singles action. There have been more upsets in this age group than any other and today was no exception. The top seed, Kristi Boxx, was playing a close one to Rebecca Marino, who had previously upset No. 12 Tiffany Tran. It seemed like there was just a few points difference in the match, but it was enough to pull out the seed. Rebecca repeated this feat in the afternoon when she teamed with Alissa Nafarrete to take out Kristi and partner Charlotte Calhoun in the doubles final, 8-4.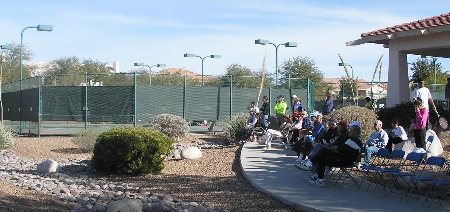 Kristi Boxx was far from the only seed to drop in the Girls 16s. Simone Kalhorn took out No. 6 Lindsey Hardenbergh, 6-3,2-6,6-4. I also watched No. 10 Mollie Anderson eliminate second-seeded Rachel Saiontz, 6-0,6-4. The latter drew quite the crowd as the long games and points brought the players to near exhaustion in just a second set. Nerves seemed to overcome Rachel as she had some service problems and couldn't get her game together before Mollie took it 6-0,6-4.
There were some other great matches in the Girls 16s. Two Easterners, Sarah Landsman and Laura Chen, went at it with the eighth-seeded Sarah commanding the match. There were some good points before the seed took it 6-1,6-1. Another match that was closer than the score let on was between No. 3 Lindsay Dvorak and Jessica Harrow. Jessica had upset No. 9 Kaitlyn Ritchie yesterday and wasn't going down easy. The two baseliners kept it going until Linsay had it 6-4,6-2. Denise Muresan and Farmwa Husain had some disagreements over line calls as the focus of their match, but Denise never lost control until she had it 6-0,6-2. The final match was between No. 13 Anna Chkhikivishvili and No. 4 Jessica Alexander. It was a battle from the beginning with the higher seed taking it, 6-4,6-3.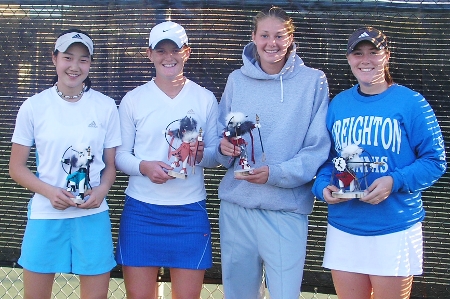 After Saddle Brooke, I headed over to the Randolph Tennis Center to catch the 18s doubles (there were seven doubles finals today at four locations). I enjoyed some incredible doubles from all four teams. Both matches were nail-biters with quite different results. In the Boys match, the unseeded team of Andrew Brasseaux & Dennis Polyakov squeaked by the top-seeded Geoffrey Embry & Thomas McGeorge. In the Girls, on the other hand, the second-seeded team of Rebecca Parks & Cameron Hubbs were the winners over the Stacey Lee & Lindsay Clark, 8-5.
Tomorrow morning I am off to check out the quarterfinals of the boys 18 & 16 singles at the Hilton El Conquistador as we wind down the Copper Bowl to the final days. I am looking forward to a morning only day of main draw matches with (perhaps?) an evening free after my work is done, but one never knows what will happen in the world of junior tennis.
Until Tomorrow,
Marcia Frost
Above: Girls 18 Doubles Finalists Stacey Lee & Lindsay Clark and Winners Rebecca Parks & Cameron Hubbs
Boys 18 Doubles Finalists George Embry & Thomas McGeorge and Winners Andrew Brasseaux & Dennis Polyakov
Girls 16 Doubles Finalists Charlotte Calhoun & Kristi Boxx and Winners Alissa Nafarette & Rebecca Marino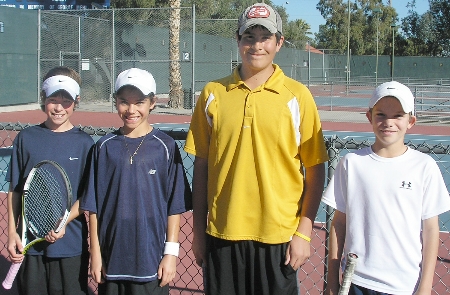 Boys 12 Doubles Winners Joseph Diguilio & David Blakeley and Finalists Nolan Bauer & Thomas Cooper
click on a photo to enlarge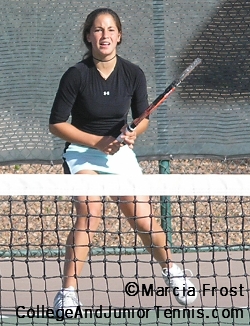 Molly Anderson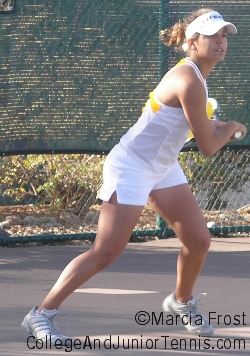 Tanya Raykova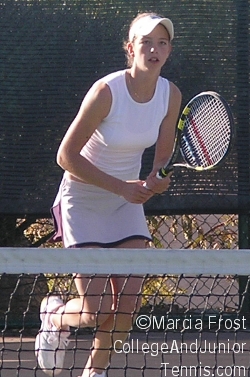 Sarah Landsman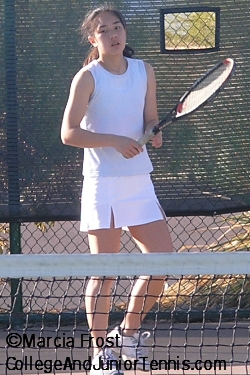 Laura Chen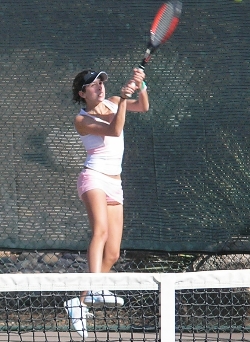 Rachel Saiontz
Denise Muresan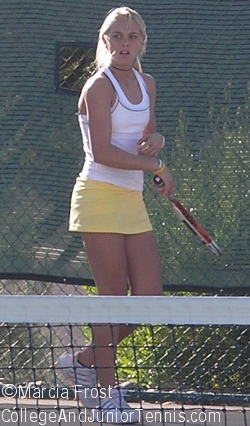 Lindsay Dvorak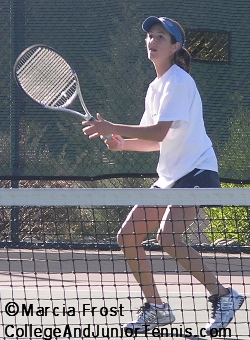 Jessica Harrow
Anna Chkhikvishvili
Farwa Husain
Monthly Guides to
College Tennis Planning
Available in Kindle & Print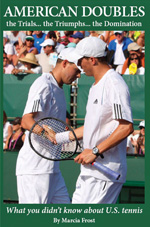 ---

Monthly Guides to
College Tennis Planning
Available in Kindle, Print & EBook
for H.S. Seniors
and H.S. Juniors
---
---
---
Monthly Guides to
College Tennis Planning
Available in Kindle & Print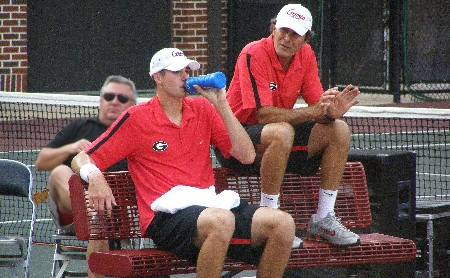 College Tennis featured in
American Doubles...
---
CHECK OUT OUR
TENNIS BOOKSTORE
---
---
Vivid Seats is a leading
ticket broker
where you can
buy Wimbledon tickets
at discounted prices. Throughout the season get
tennis tickets
, including
US Open tennis tickets
, and see the best Grand Slam competitions.
---
Return to:
College And Junior
Tennis Homepage