Sunday, December 9, 2006-Final Day
It was a long, exciting day for 64 players as the final rounds of the 1st Annual "Little Mo" International Open was played. Though there were some tears in the eyes of these under 11 players, everyone brightened up when as they were each given a trophy and a medal. It was just one of the "extra" touches that MCB Executive Director Carol Weyman added to this event.
Rain brought the very last matches into the courts at TCU. I went over to that great facility in time for the girls 8 trophies and final match -- which gathered an impressed audience that included some of the college players. I'm sorry to say that I missed taking pictures of a (very) few players in the confusion of the two sites, but the names of all the main draw participants are below. Among the winners was Thai Kwiatkowski, who picked up the International 11s Trophy to add to his National 10 and under and 8 and under trophies.
One person who did not receive a trophy despite earning one was Tournament Director Thomas Eckel. Not only did he manage to keep the matches flowing throughout the tournament, but he was often seen wiping tears and deciphering any language that was brought to him. He was a big part in making the event such a success and one I look forward to returning to.
Until next year,
Marcia Frost

Thai Kwiatkowski

Carol Weyman, Caroline Lynch, Thomas Eckel, Victoria Zoha & Darby Strickland

Liz Jeukeng, Juliana Curtis, Deiton Baughman

Titus Strom

Alexis Pereira

Noah Schacter, Maxwell Cancilla & Justin Lee

Maxwell Cancilla

Nicki Johnson, Sachia Vickery & Alexander Klintcharov

Valerie Quiceno, Domonique Garley & Rebecca Weissman

Daniel Maese & Ernesto Escobedo

Laura Gomez

Priyanka Sundhar, Marina Cozak, Elizabeth Porter & Caitlin Calkins

Saveliy Lomakin

Franz Sydow

Yolimar Ogando & Liz Jeukeng
"Little Mo" International Open Winners
Girls
Boys
11 and under
1. Sachia Vickery
2. Nicki Johnson
3. Yuki Chiang
4. Ayaka Okuno
5. Peggy Porter
6. Tatum Nowlin
7. Kristina Alexandra Mathis
8. Caroline Lynch

10 and under
1. Liz Jeukeng
2. Yolimar Ogando
3. Gabriela Umoquit
4. Alexis Pereira
5. Victoria Zoha
6. Julianna Curtis
7. Anna Dickens
8. Darby Strickland
9 and under
1. Belinda Bencic
2. Julia O'Loughlin
3. Rebecca Weissman
4. Domonique Garley
5. Valerie Quiceno
6. Ndindi Ndunda
7. Laura Gomez
8. Karina Traxler

8 and under
1. Olga Fridman
2. Cristina Neel
3. Priyanka Sundhar
4. Marina Josephine Cozak
5. Nicole Hunter Bleser
6. Alexandra Inchante
7. Elizabeth Porter
8. Caitlin Calkins
11 and under
1. Thai Kwiatkowski
2. Mackenzie MacDonald
3. Franz Sydow
4. Jose Gracia
5. Luka Zarak
6. Mario Sandoval
7. Luke Stainback
8. Christian Lutschaunig

10 and under
1. Borna Coric
2. Deiton Baughman
3. Ernesto Esobedo
4. Daniel Maese
5. Robert Seby
6. Saveliy Lomakin
7. Cameron Andiv
8. Alexander Klintcharov
9 and under
1. Eduardo Nava
2. Cameron Klinger
3. Tommy Paul
4. Spencer Furman
5. Kyle Seeling
6. Aron Pierce
7. Anudeep Kodali
8. Jonathan Burke

8 and under
1. Maxwell Cancilla
2. Titus Strom
3. Noah Schachter
4. Justin Lee
5. Aleksandar Kovacevic
6. Felipe Romero
7. Samir Agadi
8. King Roy
Monthly Guides to
College Tennis Planning
Available in Kindle & Print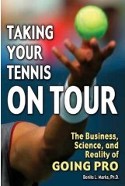 See a review of this book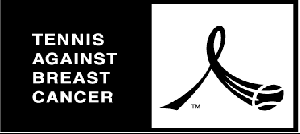 Create an Amazon Wedding Registry
Create an Amazon Wedding Registry
Return to:
College And Junior Tennis