14th Annual
TENNIS AGAINST BREAST CANCER
FUNDRAISING WEEKEND
Saturday, October 28th
TABC PINK & WHITE
Tennis Party
A night of tennis, food, drinks, games, dancing, raffles
DARE TO WEAR PINK
Prizes for the best Pink & White Costume
Sunday, October 29th
TABC Annual Tennis Challenge
featuring Pat McEnroe
Pro exhibition, food, drinks, auctions, prizes & surprises
The 14th Annual Tennis Against Breast Cancer Tennis Challenge took place on Sunday, October 29th at Roosevelt Island Racquet Club in New York City. Davis Cup Captain Patrick McEnroe was on hand to kick off a fun day of tennis with participants and local top junior players Lindsay Clark, Nicholas Zikos and Laken & Carlissa King. Also lending a racquet was Easter Bowl Founder and Tournament Director Seena Hamilton.
It was over a decade ago when Maureen Rankine began to put her heart and soul into Tennis Against Breast Cancer. She had no direct connection to the disease, but she had seen and heard enough to know that women needed help in early detection and early treatment. This summer, however, the illness hit home as Maureen's mother was struck with cancer. Without early detection available in Jamaica the diagnosis was terminal. It was a bittersweet tribute to the event when, just as the party was beginning on October 29th, the women who had raised nine children (seven of them tennis players) lost her battle.
Donations are still coming in from the weekend events, as well as sales of TABC jewelry and clothing. Please visit http://www.tennisabc.org/ to purchase products or just make a donation to honor Beryl Rankine and all of those who have been touched by Breast Cancer.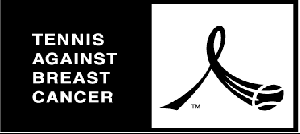 Photo prints of TABC participants with Patrick McEnroe are available shortly for a donation to TABC. Contact Marcia@MarciaFrost.com
| | |
| --- | --- |
| | Six year old Mackenzie Clark, shown here with Sam Frost, impressed the crowd as she played some points with the Davis Cup Captain. |
| Pete Sampras, Martina Navratilova and Bob & Mike Bryan were among those donating items for the silent auction. | Patrick McEnroe & Seena Hamilton reminisced about his days as an Easter Bowl players |
| It was a weekend of "Pink" as participants gathered for food, drinks & fun | Joanne Walters, Lisa Brody & Marcia Frost |
---
---
No Annual Fee
1.5% back on purchases
APPLY NOW
Capital One Quicksilver
---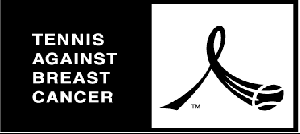 For More Information