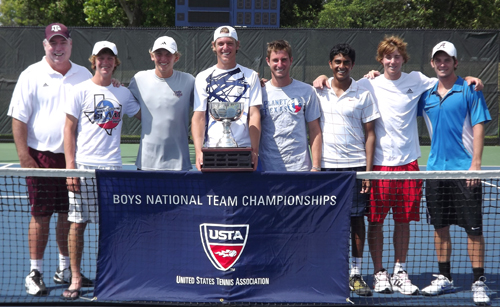 It was No. 2 Texas 4-3 over No. 1 Southern, but without a lot of fanfare as the match was actually clinched at 4-2, with wins from Mitchell Krueger, Harrison Adams and Nicholas Naumann. All three were also responsible (along with Mitchell's partner Dane Webb) for clinching the doubles point.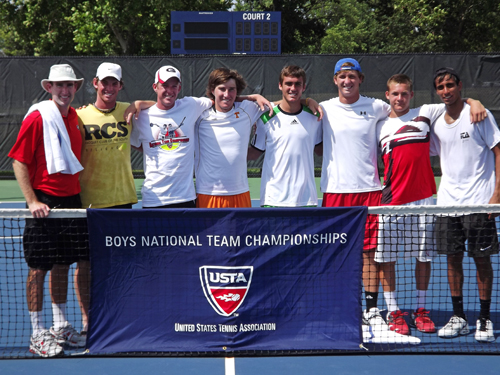 All 17 teams had a chance to playoff in the compass draw. Here were the final placements for the top eight teams: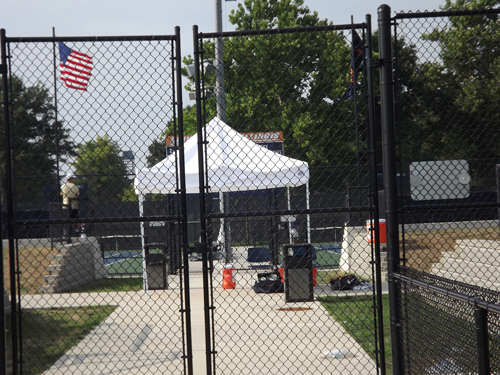 Third Place
Midwest 5, New England 2
Fifth Place
Northern California 4, Florida 3
Seventh Place
Eastern 4, Southern California 3
Hawaii Pacific received the USTA Sportsmanship Award.
Full Draws are available here
Stories & Photos from the 2009 Boys 18 National Team Champs
Stories & Photos from the 2008 Boys 18 National Team Champs
Stories & Photos from the 2007 Boys 18 National Team Champs
click on a photo to enlarge

---

Monthly Guides to
College Tennis Planning
Available in Kindle, Print & EBook
for H.S. Seniors
and H.S. Juniors
---
---
Return to:
College And Junior
Tennis Homepage