At The Australian Open With Marcia Frost...

Monday, January 24th-
Main Draw, Day Eight
Junior Championships Day Two
It was a great day for American girls as the temperatures cooled down dramatically and the U.S. kept its presence -- in that draw.

Dennis Novikov became the first American player to lose at the Australian Open Junior Championships, but he almost became the first to create a major upset in the draw. He held tough against second-seeded Dominic Thiem with an early break and a 4-1 lead. Though he gave up three more games, he still took the set, finishing his 5-4 serve with two aces. The match would continue with a breaks for each player through some long baseline games before Dominic held his 4-3 lead and took a 6-4 set. The final set would also go to the Austrian at 6-3.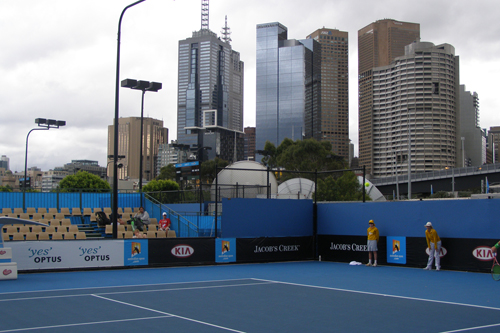 Monica Puig, playing under the Puerto Rican flag, was in total control of her match over Aliaksandra Sasnovich on the court next to the two boys. The fifth seed took a quick 6-1 first set and though there were some close games in the second, she kept her lead throughout with confident play and won it 6-3.
I had heard Monica Turewicz was not feeling well and might withdraw, but she appeared to be better as she beat Ukranian Natalia Vavulina, 6-1,6-3. Unfortunately, I did not get to see much of the match before I had to leave. I'm offsite in Yarra Valley for the next two days, but will keep an eye on the matches until I get back in front of the court.
A special thanks to Tourism Australia and Tourism Victoria for making my Australian Open coverage possible, as well as The Langham and Chateau Yering Hotels.
click on a photo to enlarge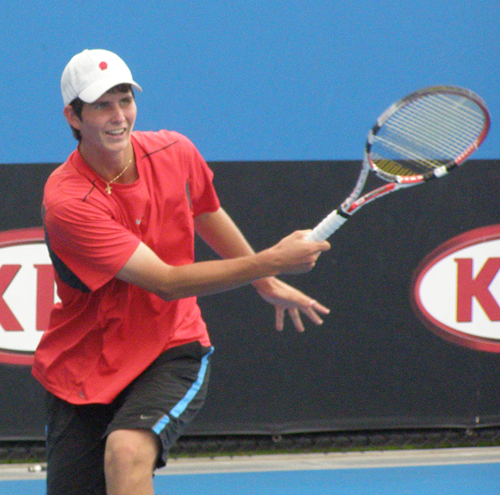 Dennis Novikov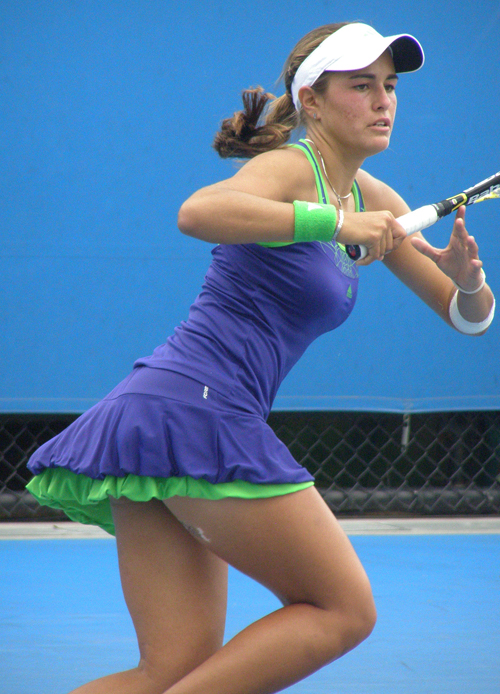 Monica Puig
Dominic Thiem
Aliaksandra Sasnovich
---
The best at lower prices
Join SelectVIP today <
---

Kindle version for only $4.99
Print version & Sr Guides coming soon
Return to:
College And Junior Tennis