At The Australian Open With Marcia Frost...

Monday, January 24th-
Main Draw, Day Eight
Junior Championships Day Two
It was a great day for American girls as the temperatures cooled down dramatically and the U.S. kept its presence -- in that draw.

Dennis Novikov became the first American player to lose at the Australian Open Junior Championships, but he almost became the first to create a major upset in the draw. He held tough against second-seeded Dominic Thiem with an early break and a 4-1 lead. Though he gave up three more games, he still took the set, finishing his 5-4 serve with two aces. The match would continue with a breaks for each player through some long baseline games before Dominic held his 4-3 lead and took a 6-4 set. The final set would also go to the Austrian at 6-3.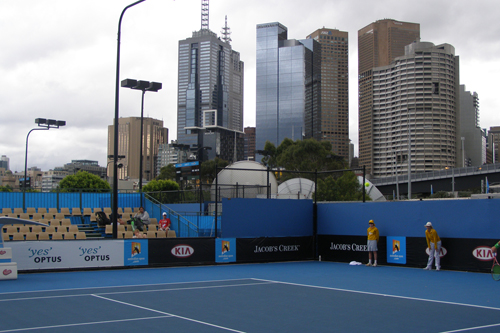 Monica Puig, playing under the Puerto Rican flag, was in total control of her match over Aliaksandra Sasnovich on the court next to the two boys. The fifth seed took a quick 6-1 first set and though there were some close games in the second, she kept her lead throughout with confident play and won it 6-3.
I had heard Monica Turewicz was not feeling well and might withdraw, but she appeared to be better as she beat Ukranian Natalia Vavulina, 6-1,6-3. Unfortunately, I did not get to see much of the match before I had to leave. I'm offsite in Yarra Valley for the next two days, but will keep an eye on the matches until I get back in front of the court.
A special thanks to Tourism Australia and Tourism Victoria for making my Australian Open coverage possible, as well as The Langham and Chateau Yering Hotels.
click on a photo to enlarge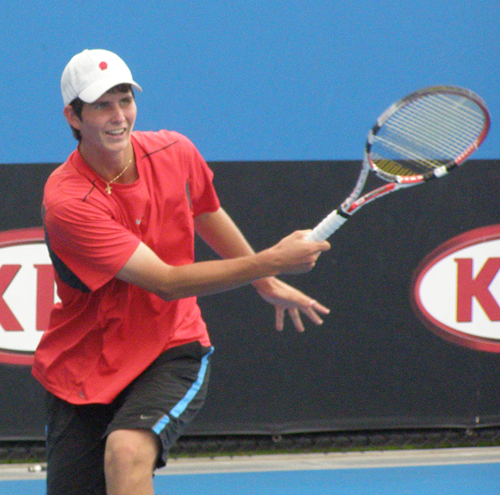 Dennis Novikov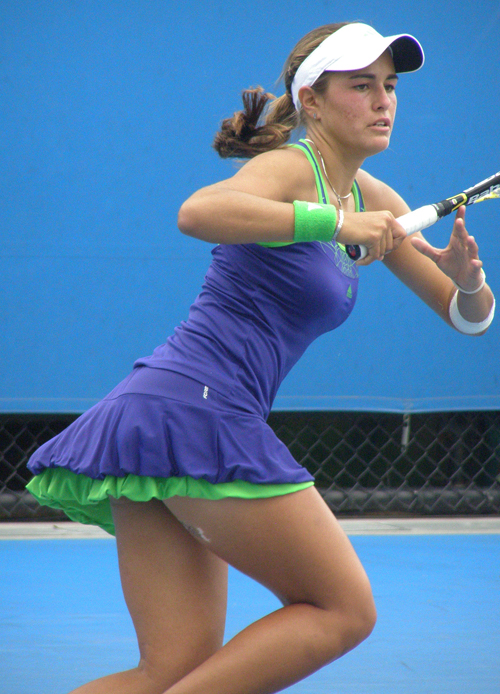 Monica Puig
Dominic Thiem
Aliaksandra Sasnovich
Catch all the best tennis games on with great satellite tv service! Don't settle for fuzzy cable tv where you can barely see the ball! Get high def dish cable today!
---

<
---

Kindle version for only $4.99
Print version & Sr Guides coming soon
---
Return to:
College And Junior Tennis