University of Southern California senior Daniel Langre won his matches playing for his native Mexico in the first round of the Davis Cup. The team defeated Jamaica, 4-1, and will play again on April 9-11 against the Bahamas.

* * *
The Columbia Lions picked up three singles titles at the Cornell Invitational. Freshman Milena Kachar defeated Binghamton's Melis Altinay, 6-2,6-4 for the "A" crown. In the "C" Flight, Kendal Murphy overcame teammate Lucia Aniello, 6-3,6-2. The other winner was Dasha Leonyuk in Consolation "A."

In other action at the Invitational, Ali del Moral of Army beat Lion Melissa Nguyen in the "B" final while Anna and Kendal won the doubles consolation.

* * *
It was a great end of February for Illinois-Chicago when senior Ayca Gumuscu and freshman Artsem Burmistrau were named the Horizon League Tennis Athletes of the Week. It was the second time this season Artsem has received the honor.

* * *
The following players prevailed in the finals at the Columbia Classic:
Singles A
Ryan Murphy (Yale) defeated Brandon Wai (Yale), 6-3,6-0
Singles B
Rowan Reynolds (Yale) defeated Michael Accordino (Columbia), 6-1,6-0
Doubles
Ryan Murphy/Brandon Wai (Yale) defeated Marty Moore/Akshay Rao Columbia, 8-2

* * *
Information on incoming freshman, transfers and players who have left school for the pro circuit is now in our Status Report section.
---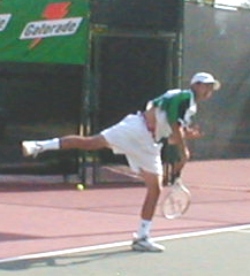 Brandon Wai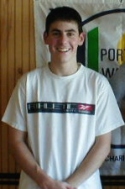 Michael Accordino
Create an Amazon Wedding Registry
Return to:
College And Junior
Tennis Homepage