Middle Tennessee State University's Russell Rodriguez won the men's singles title on his home turf at the USTA/ITA Wheelchair Tennis Collegiate Nationals. Russell also won the doubles with teammate Kevin Green. The defending women's champion, Texas' Sarah Casteel, kept her crown.

* * *
This year's inductees to the ITA Men's Collegiate Hall of Fame will receive their honors on May 25th during the NCAA Championships. The Class of 2005 consists of: Mike Estep (Rice), Sammy Giammalva (Texas), Paul Haarhuis (Florida State & Armstrong Atlantic), Jim Osborne (Utah), Frank Phelps (Hamilton College) and John Sadri (North Carolina State).

* * *
Top-seeded Stanford duo Sam Warburg and KC Corkery won the 116th Pacific Coast Doubles Championship after defeating Texas A&M's Brett Joelson and Ante Matijevic in the finals, 6-2,4-6,6-4.

* * *
Texas A&M captured their third USA Team Tennis National Campus Championship in four years after eliminating the University of Texas in the final, 26-22.

* * *
The University of North Carolina men's team and the Central Alabama Community College women's team were given the Intercollegiate Tennis Association National Team Sportsmanship Award for March.

* * *
Although many tennis programs have closed in the last few years, Concordia University has decided to start one. Beginning in the spring of 2006, Concordia will field both a men's and a women's team. John Norton, founder of Norton Tennis, will coach both teams. Coach Norton has worked for twelve years as a tennis instructor. He was also the varsity coach at St. Margaret's Episcopal School.

* * *
At the Boise State Red Lion Spring Break Tournament the hometown team was defeated by Texas A&M Corpus Christi in the finals, 5-2. BYU took third place over Santa Fe.

* * *
---
Premiere private co-ed camp on mountain lake setting seeking tennis instructors. Wekeela offers execellent salary packages, top facilities, an international staff consisting of professionals, experienced teachers and collegians, a warm, friendly, professional atmosphere, excellent instruction and a beautiful lakefront setting. Applicants must be college-age and above, be responsible and knowledgeable, and have a strong desire to work with children. Apply online at http://www.campwekeela.com or e-mail campwekeela@aol.com. Dates: June 18-August 21. Have a summer of a lifetime in beautiful Maine!
---
If you have information for Campus Notes
Contact us:E-Mail: Marcia@MarciaFrost.com
FAX: 516-883-5241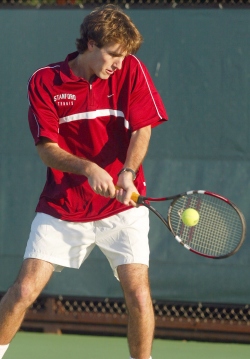 Sam Warburg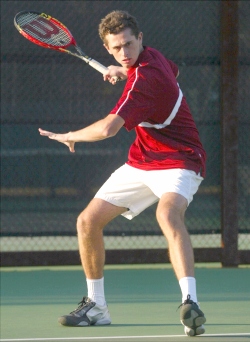 KC Corkery
Brett Joelson
Ante Matijevic
Join Fabletics & Get
2 Pairs High Quality Leggings for $24




Create an Amazon Wedding Registry





Join Fabletics & Get
2 Pairs High Quality Leggings for $24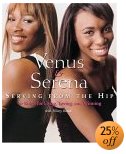 Return to:
College And Junior
Tennis Homepage