The University of Mobile announced that they are reinstating the men's tennis program beginning next season. Uwe Tittl has been named Head Coach of the NAIA team.

* * *
Wake Forest senior Todd Paul captured his 107th career singles victory, making him the school's all-time singles wins leader. Also reaching 100 victories in April was Peter Rodrigues of Duke.

* * *
Boise State was a hometown winner at their Spring Break Tournament when they defeated Georgia State in the finals, 4-3.

* * *


The University of Illinois celebrated 100 years of men's tennis by honoring a "16-member All-Century team." The team included eight members of the 2003 Illini team that swept the NCAAs -- former Head Coach Craig Tiley, Amer Delic, Brian Wilson, Rajeev Ram, Chris Martin, Phil Stolt, Ryler DeHeart & Michael Calkins -- as well as Cary Franklin, Oliver Freelove, Jeff Laski, Graydon Oliver, Edward Lejeck, Frank Meyers & Tim O'Connell. The century mark wasn't the only thing being celebrated in Champaign this spring as the ground-breaking ceremony took place for the new Shahid and Ann Khan Outdoor Tennis Complex. The center will have 12 outdoor courts and facilities that inlcude seating for 2,000 spectators.

* * *
The SEC Men's Tennis Community Service Team has been announced to include: Jordie Kindervater, Alabama; Brian Yanulis, Arkansas; Danny Bryan, LSU; Erling Tveit, Ole Miss; Ryan Farlow, Mississippi State; Joseph Veder, South Carolina; Ben Rogers, Tennessee; and Jordan Magarik, Vanderbilt. On the women's team are: Shelley Godwin, Alabama; Alex Haney, Auburn; Natalie Frazier, Georgia; Kim Coventry, Kentucky; Mimi Renaudin, Ole Miss; Renee Joseph, Mississippi State; Christyn Lucas, South Carolina; Ghizela Schutte, Tennessee; and Amanda Taylor, Vanderbilt.

* * *
DecoTurf & Plexipave have been named the official tennis surfaces of the ITA.

* * *
April ITA National Team Sportsmanship Awards were given to the UMBC Men's and Grand Valley State women's teams.

* * *
The Grossmont men's and women's teams both captured the Pacific Coast Conference, though the women shared the honor with Palomar.

* * *
Texas A&M won the title over Virginia at the 2007 USTA National Campus Championship. It is the club team's fourth straight trophy.

* * *
---
Coaching Milestones... In an amazing coincidence Xavier's Jim Brockhoff and Hampton's Robert Screen notched their 1,000th victories within 24 hours of each other. They are the second and third coaches at the NCAA Division I level to reach this honor. The first was now retired Hawaii coach Jim Schwitters....

* * *
---
Coaching Changes...Touring Pro Taylor Dent will work as a Volunteer Assistant Coach for the University of Arizona's men's team beginning in September... Bobby McKee is stepping down from his position as women's coach at Presbyterian... Middle Tennessee Coach Dale Short announced his retirement at the end of the season... Charlotte Peterson, women's coach at the University of Memphis is leaving that school after 32 years... The University of Indiana announced that it would be replacing men's Coach Ken Hydinger after 22 seasons... Wisconsin women's coach Patti Henderson has resigned her position...

* * *
---
Contact us:E-Mail: Marcia@MarciaFrost.com
FAX: 516-883-5241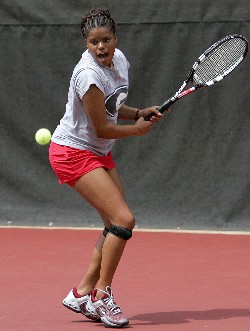 Natalie Frazier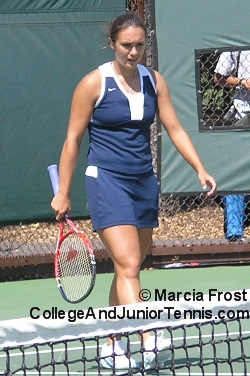 Kim Coventry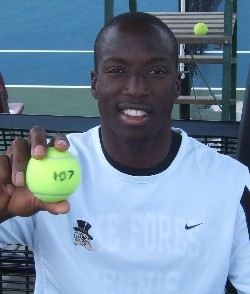 Todd Paul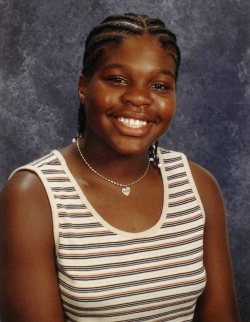 Renee Joseph
Christyn Lucas
Monthly Guides to
College Tennis Planning
Available in Kindle & Print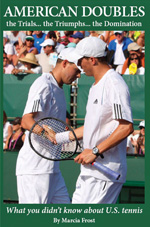 ---
---

Monthly Guides to
College Tennis Planning
Available in Kindle, Print & EBook
for H.S. Seniors
and H.S. Juniors
---
---
---
Return to
College And Junior Tennis