January 2006
It may have been a bit premature to announce in the first statement, but the ITF has confirmed Donald Young as the youngest ever Junior Boys' World Champion for 2005. Donald won the Australian Open singles and the US Open doubles (with Alex Clayton) crown. The only other American boys to receive this honor were Andy Roddick (2000) and Brian Dunn (1992). Viktoria Azarenka, who won a total of five Grand Slam titles between singles and doubles, is the girls ITF Junior World Champion.

* * *
Romanians took the singles championships at the Yucatan World Cup. It was Roberto Maytin for the boys and Mihaela Buzarnescu in the girls. Agnieszka Radwanska/Natasa Zoric and Marin Cilic/Robin Roshardt took home doubles trophies

* * *
Julia Cohen of the United States and Thiemko de Bakker of Netherlands started the new year winning the first major title of 2006 -- the Casablanca Cup. Sixteen year old Julia had previously one this event in 2004. This year she defeated Marrit Boonstra in the finals, 2-6,6-4,6-4, though Marritt and partner Renee Reihard captured the doubles over Julia and Valeria Pulido. Thiemo eliminated Brazilian Nicolas Santos, 6-2,6-1 in the singles finals and then teamed with Peter Lucassen for the doubles.

* * *
---
If you have information to be included in Junior News
Contact Us-Marcia@MarciaFrost.com
FAX-(516) 883-5241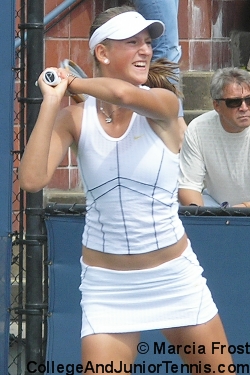 Viktoria Azarenka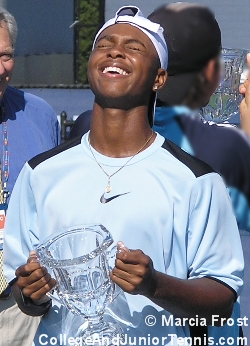 Donald Young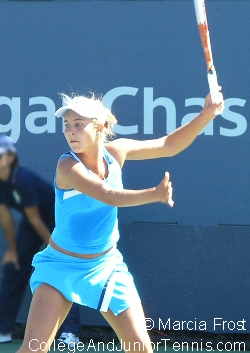 Mihaela Buzarnescu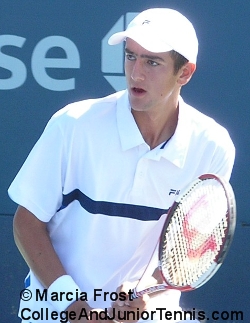 Marin Cilic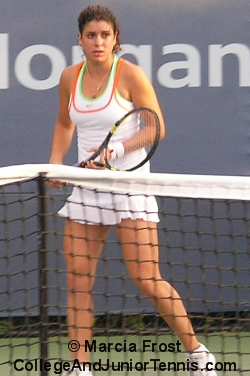 Julia Cohen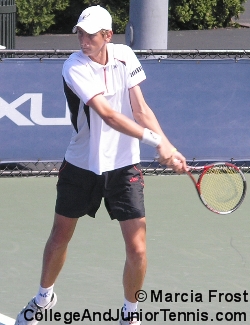 Thiemo de Bakker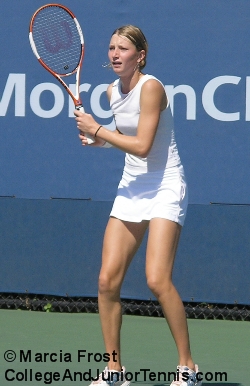 Marritt Boonstra
Monthly Guides to
College Tennis Planning
Available in Kindle & Print
Return to:
College And Junior
Tennis Homepage