Despite a premature declaration by the ITF this week that Donald Young was the youngest ever ITF Junior World Champion, the race is not over. In a corrected statement, it was acknowledged that Marin Cilic is just a few points away. The number one for the boys will not be decided until after next week's Yucatan Cup. The top girls player in the world is easier, however, Viktoria Azarenka is so far ahead that she is guaranteed the spot.

* * *
Former "Little Mo" champion Andy Roddick is bringing together some current "Little Mo" champions to participate in the FedEx Texas Tennis Shootout. The event is being held at the Dr. Pepper Star Center in Frisco on December 17th. Joining Andy and Taylor Dent will be four-time "Little Mo" winner Blair Shankle, as well as Nicki Johnson, Nicholas Agritelley and Daniel Maese.

* * *
Alexa Glatch missed the opportunity to garner another Orange Bowl title. The sixteen year old US Open Junior finalist is recovering from a broken elbow she suffered from a non-tennis related accident.

* * *
The Ouatt Kids Cup will take place July 1-4, 2006 at the Mouratoglou Tennis Academy in France. Next year's event, for players from nine to 16 years old, will be sponsored by Babolat. For more information, go to http://www.kidscup.fr.

* * *
---
Extreme Tennis Academy, "featured in Tennis Week and Tennis Magazine as one of America's Top Camps," is a premier facility in the Miami area. The Summer Program is sold out, but there is room in the Winter Program -- designed for the experienced player that needs to get ready for the winter ITF/USTA circuit. For more information, visit http://www.extremetennisacademy.com.

---
If you have information to be included in Junior News
Contact Us-Marcia@MarciaFrost.com
FAX-(516) 883-5241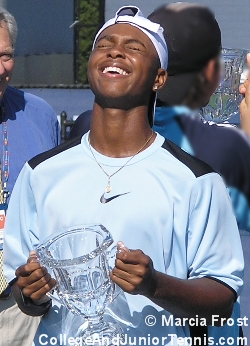 Donald Young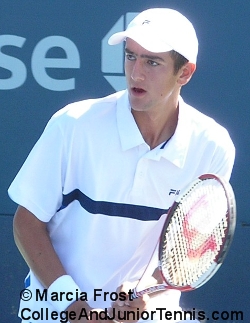 Marin Cilic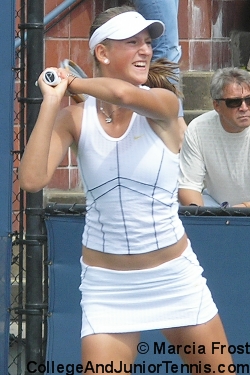 Viktoria Azarenka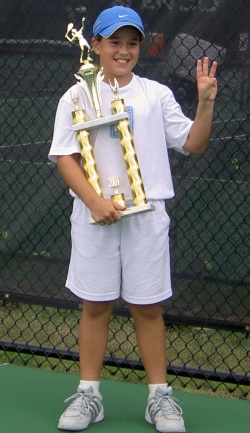 Blair Shankle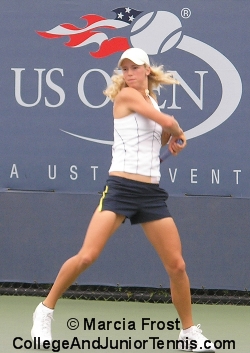 Alexa Glatch