2004 NCAA DIVISION I CHAMPIONSHIPS
Stanford's Amber Liu (right) became only the fourth to repeat as the NCAA Division I Women's Singles Champion just days after she helped her team to their 13th title. The women's doubles was picked up by the unseeded team of Lauren Fisher and Daniela Bercek (below). For Fisher it was this second appearance in the NCAA final that was lucky for her.

While Stanford did pick up another NCAA trophy in the men's championship -- the doubles by KC Corkery and Sam Warburg (below) -- it was the Baylor team that stole the show. Not only was it the first team title for Bears, but it was the first NCAA men's title for any Big 12 school. As if that feat was not enough, they took another one back Texas when Benjamin Becker (left) won the men's singles event.

A new day has dawned in the world of NCAA tennis. Though we still except to see the California schools in the winners circle, they are no longer there alone. Last year it was Illinois who suprised us, this year Baylor. In 2005 you never know who we might see.
MEN
Team Regionals (First & Second Round)-
May 14-16 at Campus Sites
Round of 16 to Finals & Individual Events-
May 22-31 at the University of Tulsa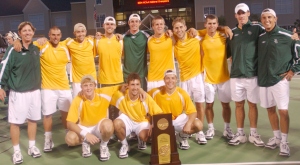 WOMEN
Team Regionals (First & Second Round)-
May 14-16 at Campus Sites
Round of 16 to Finals & Individual Events-
May 20-29 at the University of Georgia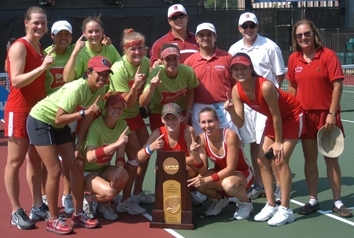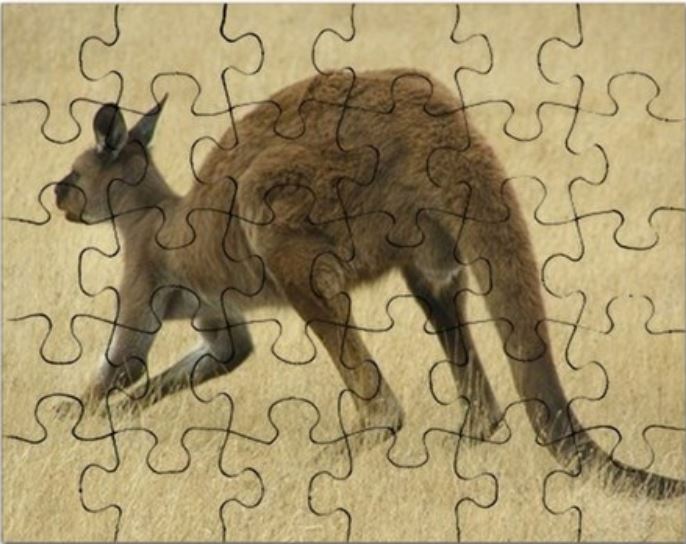 Return to:
College And Junior
Tennis Homepage