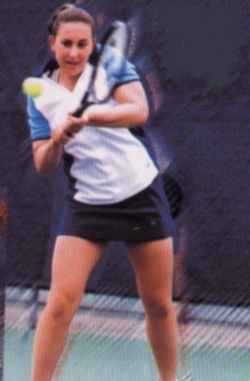 Lindsay Dawaf
Brett Ross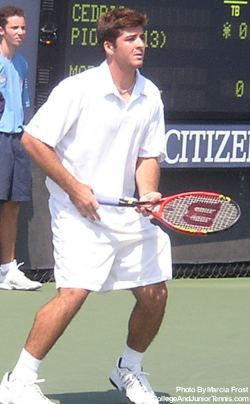 Jesse Witten
Candice Fuchs
In her first college tournament, Duke freshman Julia Smith won the Flight B draw at the Adidas Invitational. Vilmarie Castellvi of Tennessee took Flight A singles while Florida's Lindsay Dawaf and Julie Rotonadi were the doubles winners.

* * *
Three Wake Forest men were winners in September. Mike Murray was the winner at the Baylor Intercollegiates. Freshman Brett Ross was a flight winner at the Virginia Invitational and David Bere took the North Carolina Kickoff Classic.

* * *
Top-ranked Kentucky sophomore Jesse Witten was undefeated in Flight A singles at the Charles Fluitt Invitational. Vanderbilt's Chad Harris was the Flight B winner.

* * *
Illinois men finished play at the Napa Valley Invitational winning six out of eight matches in the finals. Freshman Ryler DeHeart was recognized with the Outstanding Player Award. Meanwhile, the Illini women competed in the William & Mary Invitational where Brianna Knue took the Tribe Flight singles. Also winning at that tournament were:
Williams Singles Flight
Alice Pirsu, Pennsylvania
Mary Singles Flight
Karen Coetzee, Wake Forest
Green Singles Flight
Amy Weim, William & Mary
Gold Singles Flight
Kari Olsen, William & Mary
Silver Singles Flight
Lingda Yang, William & Mary
Flight A Doubles
Kater Boomershine/Candice Fuchs, William & Mary
Flight B Doubles
Katie Martzolf/Danielle Schwartz, Wake Forest
Flight C Doubles
Christine Nolan/Kavitha Tipirneni, Michigan

* * *
Coaching Changes... Former Texas A&M Assistant Coach Dr. Tim Drain was promoted to Director of Intercollegiate Athletics at Tyler Junior College... Former student Yaser Zantini has joined East Tennessee State as Assistant Men's Coach.

* * *
The ITA Operating Committee has decided that it will only sanction "closed" college events beginning in the 2003-04 season. This will eliminate the possibility of players competing in an ITA touranment "unattached."

* * *
* * *
Information on incoming freshman, transfers and players who have left school for the pro circuit is now in our Status Report section.
---





Use Dosh. It pays you automatically when you shop, travel, & dine out. Download app now. Link a card, and get a $5 bonus.