February 2006
Fourteen year old Russian Anastasia Pavlyuchenko had quite a trip down under. In addition to winning the singles and doubles at the Australian Open Junior Championships, her first Grand Slam titles, Anastasia also took home trophies at the Opus Nottinghill International and the Loy Yang Power Traralgon International.

* * *
The trip to Australia was also a successful one for Kimberly Couts. Though the 16 year old didn't win any titles, she did manage to qualify for the Australian Open and win three rounds. Read more about her adventures at Peter Bodo's Tennis World.

* * *
Raymond Sarmiento's first competition out of the United States was a successful one. The 13 year old made it a clean sweep at Teen Tennis in England after he took singles and teamed with Shaun Bernstein for doubles.

* * *
---
If you have information to be included in Junior News
Contact Us-Marcia@MarciaFrost.com
FAX-(516) 883-5241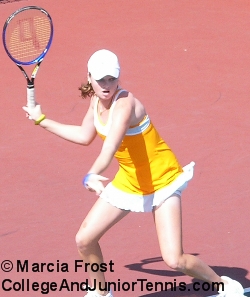 Kimberly Couts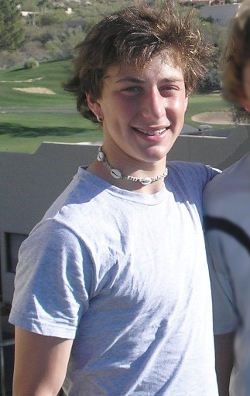 Shaun Bernstein
Monthly Guides to
College Tennis Planning
Available in Kindle & Print
Return to:
College And Junior
Tennis Homepage