At the 25th Les Petits As, a favorite ITF event for 14 and unders, American Christian Harrison just missed the first prize in singles and doubles. He was stopped in the singles final by Spain's Carlos Boluda and then he before longtime doubles partner Emmett Egger fell in the championship doubles match to Robert Rumier & Lukas Virnak of the Czech Republic. Belarus' Hanna Orlik, who recently won the Eddie Herr Internationals and the Junior Orange Bowl, defeated Nicole Gibbs of the United States for the singles and then teamed with Ksenia Kirilkova of Russia for the doubles crown.

* * *
Evan King and Elizabeth Epstein were chosen as the Chicago District Junior Tennis Players of the Year.

* * *
USTA High Performance Coaches Martin Van Daalen & David DiLucia conducted a "Boot Camp" in conjunction with Sargeant Major Keith Williams. Top-ranked juniors Chase Buchanan, Waylon Chin, Jeff Dadamo, Adam El Mihdawy, Jarmere Jenkins, Bradley Klahn & Rhyne Williams participated in the week-long training at the Marine Corps Recruit Depost in San Diego.

* * *
Madison Brengle continued to make headlines after returning from her successful run down under. The 16 year old reached the finals of the Sheriff Jim Coats 3rd Annual Clearwater Open after first making her way through the Qualifying draw. Two weeks prior she had reached the quarterfinals of another Pro Circuit event in Minneapolis.

* * *
The USTA Boys 18 & 16 National Clay Court Championships will move this year to Delray Beach, Florida. Ivan Baron, a former junior tennis star himself, will take over as Tournament Director.

* * *
The Family Circle Cup, to be held in Charleston, South Carolina, April 7-15, has joined with former pro Leslie Allen for the sixth year to promote WIN4LIFE. The program was designed to give inner city kis an opportunity to explore new frontiers that could help them create and pursue goals. The tournament has also renewed its commitment to the Center For Women. For information on the Family Circle Cup or either of these charities, call (843) 856-7900 or visit FamilyCircleCup.com.

* * *
Bill Mountford, Director of Tennis for the USTA Billie Jean King National Tennis Center, will change jobs and continents in March as he takes over as the new Director of Coaching and Competition for the Lawn Tennis Association (LTA). The announcement was made just weeks after the Bill & Catherine Mountford welcomed their first child, Jackson Hopper.

* * *
---
If you have information to be included in Junior News
Contact Us-Info@CollegeAndJuniorTennis.com
FAX-(516) 883-5241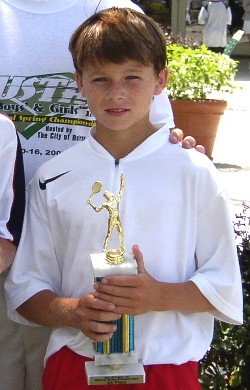 Christian Harrison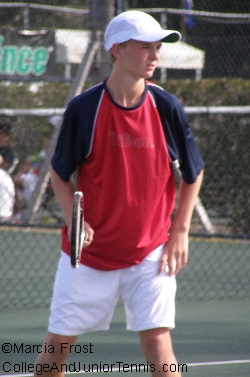 Emmett Egger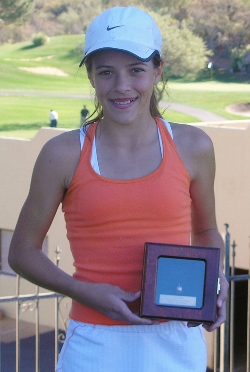 Nicole Gibbs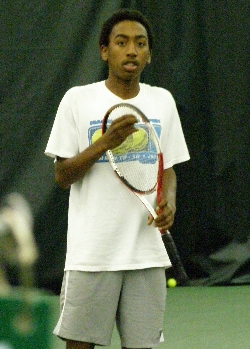 Evan King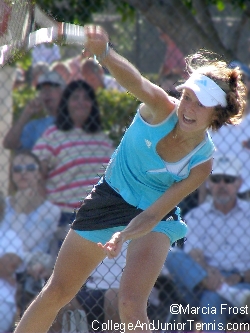 Hanna Orlik
Adam El Mihdawy
Elizabeth Epstein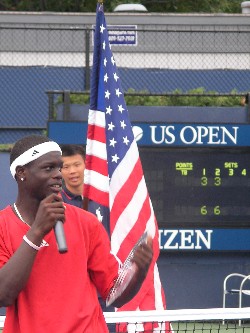 Jarmere Jenkins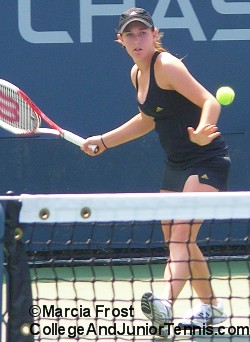 Madison Brengle
Monthly Guides to
College Tennis Planning
Available in Kindle & Print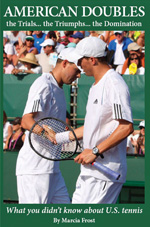 ---

Monthly Guides to
College Tennis Planning
Available in Kindle, Print & EBook
for H.S. Seniors
and H.S. Juniors
---
---
Return to:
College And Junior
Tennis Homepage