World Team Tennis is currently accepting applications for the Novo Nordis Donnelly Award. Two $5,000 scholarships are given annually under the award to players between 14-21 who have diabetes and play competitively at tournaments or on a school team. Applications must be received by May 1, 2007. For more information, contact Diane Donnelly Stone at dstone@wtt.com or 212-586-3444, extension 20.

* * *
Sixteen year old Madison Brengle became the first American girl to reach the finals of the Australian Open Junior Championships since Lindsay Davenport did it in 1992. (Lindsay also lost in the finals.) Madison certainly lost to a worthy opponent -- it was Anastasia Pavlyuchenkova's second straight Australian Open title for a total of six Grand Slam event trophies.

* * *
Julia Cohen was a singles finalist and doubles winner at the 43rd Coffee Bowl in Costa Rica. Julia lost to Anastasia Pivovarova in the singles finals (3-6,6-1,6-2) before teaming with the Russian to take the doubles over Elena Chemyakova & Valeria Solovieva. Fernando Romboli of Brazil was the boys singles winner over Thomas Schoorel of the Netherlands, 6-2,7-5. The boys doubles crown went to Americans Jarmere Jenkins & Bradley Klahn.

* * *
At the 2007 Teen Tennis event for 14 and under players, Anton Volkov of Russia was the singles winner over the Czech Republic's Lukas Vrnak, 6-3,6-4. Russia's Polina Vinogradova won the girls over Mateja Krajlevic of Switzerland, 6-0,6-3. Ekaterina Nikitina & Katerina Popova were the girls doubles champions and George Morgan & Andrew Bettles of Great Britain squeezed by American's Emmett Egger & Christian Harrison in the boys doubles final, 6-7(1),7-5,7-5.

* * *
Editor's Note: There is an excellent article by former champion Tracy Austin online at the USTA High Performance site. I urge all parents and players to read about her views on handling the pressures of Junior Tennis.

* * *
---
If you have information to be included in Junior News
Contact Us-Info@amerdoubook-20Tennis.com
FAX-(516) 883-5241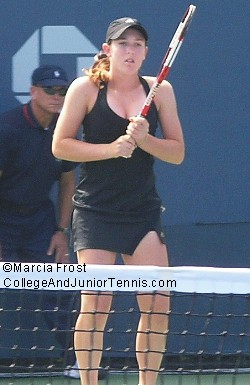 Madison Brengle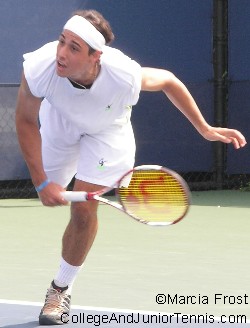 Fernando Romboli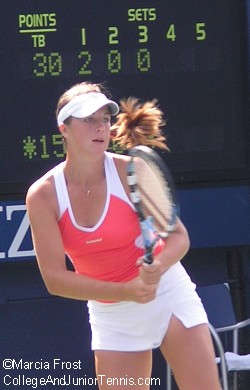 Anastasia Pavlyuchenkova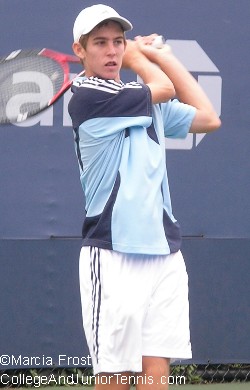 Bradley Klahn
Anastasia Pivovaroval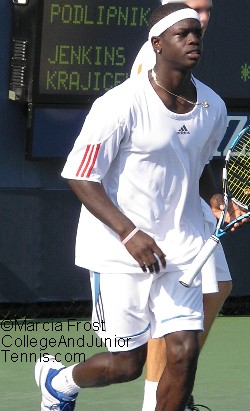 Jarmere Jenkins
Monthly Guides to
College Tennis Planning
Available in Kindle & Print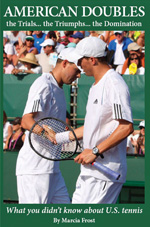 ---
---

---
Check Out
TENNIS WEEK
---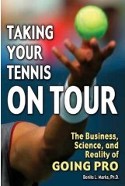 See a review of this book
---
---
Return to:
College And Junior
Tennis Homepage