June 2005
At the Italian Open, unseeded Petar Jelenic of Croatia stunned his opponents by taking the title. Petar's final match was a 6-7,6-4,7-5 decision over Belgium's Neils Desein. Dominika Cibulkova of Slovakia earned her top-seeding when she took the title over Romanian Raluca Olaru, 6-4,7-5. The girls doubles crown went to Ekaterina Makarova and Eugenia Rodina over Sharon Fichman and Caroline Wozniak, while Denis Molcianov and Eugeny Kirillov took the boys over Donald Young and Alex Clayton.

* * *
Andrea Arnaboldi was a hometown hero when he captured the International Junior Tournament Citta' Di Prato. German Nina Henkel was the girls winner in that event.

* * *
The USTA is in the process of adding a new division -- the Junior and Collegiate Competition Department. A search is on for a senior director. The department sounds like an excellent way to bring together junior players and college coaches. We are eagerly awaiting details and will pass them on as soon as they become available.

* * *
---
Practice Hit, as seen in the Tennis Magazine article, can help you develop a precise stroke technique; develop footwork, positioning & balance; develop timing; and develop top spin. Juniors can practice at home and develop backhand. Read more about this wonderful product that is only $39.95 at http://www.PracticeHit.com.
---
If you have information to be included in Junior News
Contact Us-E-Mail-Marcia@MarciaFrost.com
FAX-(516) 883-5241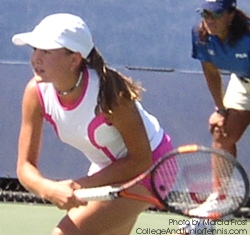 Eugenia Rodina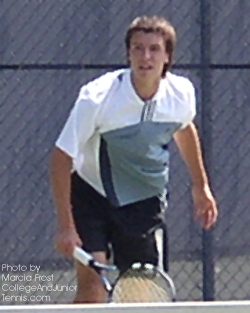 Eugeny Kirillov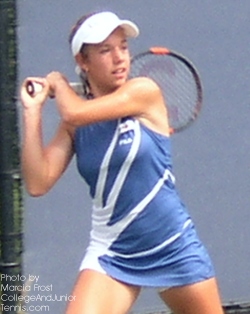 Sharon Fichman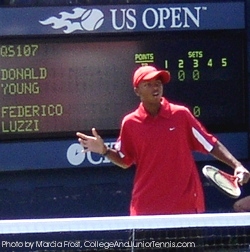 Donald Young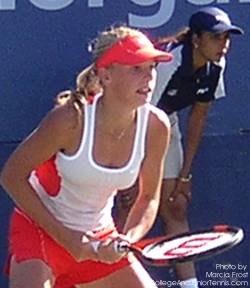 Caroline Wozniak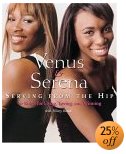 Return to:
College And Junior
Tennis Homepage