The World Junior Tennis Championships for 14 and under players was held in the Czech Republic last month. The United States took the top honors in the boys for the second year in a row. The US boys team of Donald Young, Leo Rosenberg and Dennis Lajola defeated the Japanese team of Fumiaki Kita, Kei Nishikori and Munetoshi Kumagae. The Czech Republic girls team of Nicole Vaidisova, Sona Novakova and Eva Kadlecova were victorious over the Russian group of Evgeniya Rodina, Regina Kulikova and Anastasia Revzina.

* * *
The Maureen Connolly Brinker Foundation has announced that Whitney Deason, Iris Ichim, Vania King, Megan Falcon and Elizabeth Kobak will be competing for the United States at the Maureen Connolly Challenge Trophy next month. This year's event will be held at the International Tennis Hall of Fame in Newport, Rhode Island.

* * *
Maja Zec-Peskiric of Slovenia made it three for three when she won her third consecutive tournament last month, the Fischer Junior Open. Maja defeated Andrea Hlavacova of the Czech Republic for that title, 6-4,6-3. Pablo Andujar-Alba was the boys singles winner at that event with a 6-4,4-6,6-0 victory over Petr-Hendrik Wilk.

* * *
The finals of the Valerio Galea Cup were held in Spain with the home team defeating the French team in the finals. The team was led by Nicolas Almagro, who defeated Jo-Wilfried Tsonga in the singles and doubles with teammate Marcel Granollers.

* * *
On Saturday, November 8th, the Staples Center in Los Angeles, California will be hosting amerdoubook-20Tennis.com Day. All visitors of our website will receive large discounts on admission as well as a "meet and greet" with a very special former junior tennis player. Save the date for a visit to LA this holiday weekend. You can buy tickets discounted as much as $15 off each by calling (213) 742-7207 or writing rkrane@staplescenter.com. Ask for the "College And Junior Tennis" discount. More details on our "special guest" are coming soon. I look forward to seeing many of you there.

* * *
If you have information to be included in Junior News
Contact Us-E-Mail-Info@amerdoubook-20Tennis.com
FAX-(516) 796-2854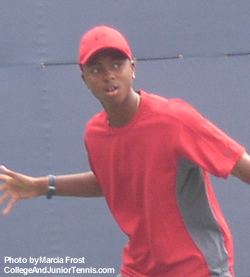 Donald Young
Elizabeth Kobak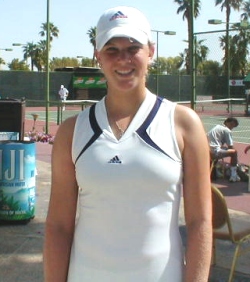 Whitney Deason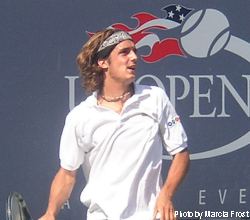 Mathieu Montcourt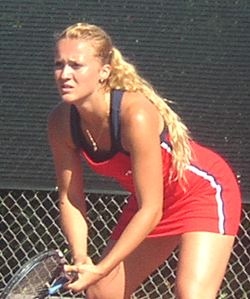 Iris Ichim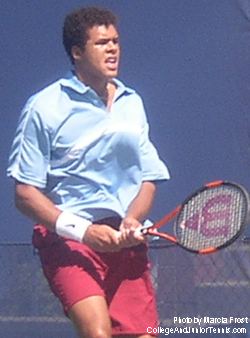 Jo-Wilfried Tsonga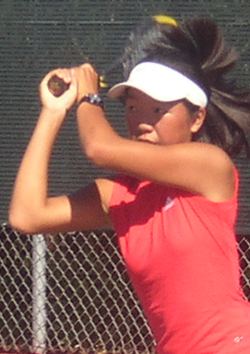 Vania King

---
---
---
---
TENNIS CELEBS
Click For Free Trial
---
---
---
---
Return to:
College And Junior
Tennis Homepage