The majority of the world does not distinguish athletes as professional or amateur. That is not the case in the United States. Though the USTA has passed a "Call Item" to allow professional players 18 and under to compete in USTA National events, the NCAA still has very specific guidelines on amateur status.
The purpose of the College And Junior Tennis Status Report is to help everyone keep up with who's turning pro and who's signed to attend a specific college. Information on this page is updated as soon as we receive it.
---
Long Beach State-Coach Jenny Hilt-Costello has a commitment from Stephanie Bengson to play beginning January 2005. The 17 year old is currently ranked in the top twenty in Australia.

---
Wayne Odesnik-This time it is true and has been confirmed directly from the source itself -- Wayne turned pro at the US Open.

---
Brian Wilson-The top college player has given up his amateur status and will not be returning to play for Illinois.

---
Alex Kuznetsov-Last year's Easter Bowl singles and doubles winner has turned professional.

---
Pros-It's been a busy year for the player managers and they have signed quite a few. The following players have recently turned professional: Jessica Kirkland, Krysty Marcio, Alexandra Mueller, Mary Gambale and Scoville Jenkins.

---
Tennessee-The Lady Vols are welcoming Stephanie Harris this year.

---
Audra Cohen-The top-ranked player, who recently made the quarterfinals of the National Hardcourts, is on her way to Northwestern.

---
Julia Koulbitskaya-When she finishes dominating the ITA Summer Circuit (she has won the last two singles titles in the East Championships), Julia is joining the University of Pennsylvania team.

---
Jenna Loeb-After years as one of the top players in the East, Jenna is heading south to play for Wake Forest.

---
Indiana-The Hoosiers have signed a pair for the new season -- top Ireland player Dara McLoughlin and Ohio High School champion Michael McCarthy whose older brother Ryan already plays for the team.

---
Michael Suttner-The University of Colorado sophomore has transferred to the University of Idaho.

---
Duke-Coach Jamie Ashworth is putting together another great team for next season. Joining him will be Lauren Archer, Clelia Deltour and UCLA All-American Jackie Carleton.

---
Dan Nguyen-The junior player has kept up his grades along with his Top 50 USTA ranking. He will be going to Harvard in September.

---
Port Washington Tennis Academy-The world renowned PWTA is graduating two juniors this year. Jennifer Lewinson will be attending William & Mary and Jonathan Teplitsky has signed with NYU.

---
Luke Shields-The top-ranked winner of two national titles has signed a letter of intent with the Boise State team.

---
Emory-Top Eastern player Zachary Shapiro is joining the Eagles in the fall.

---
Christopher Liao-The top Florida State High School player will play for the University of Oregon.

---
Longwood University-Two Mid-Atlantic players, Brittany Huddleston and Mani Barajas-Alexander are joining the Longwood teams.

---
If you have information to be included in the Status Report, please send it to: info@amerdoubook-20tennis.com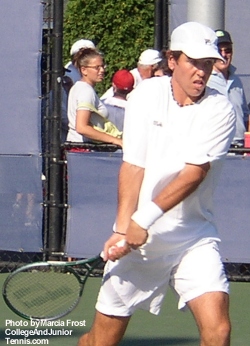 Wayne Odesnik
Brian Wilson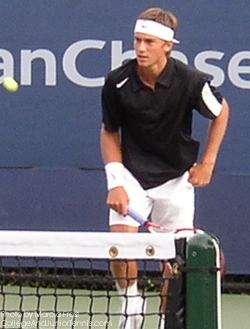 Alex Kuznetsov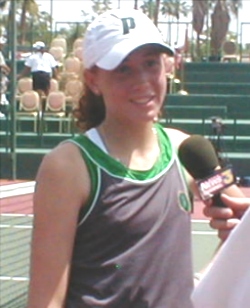 Jessica Kirkland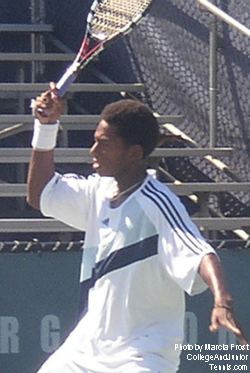 Scoville Jenkins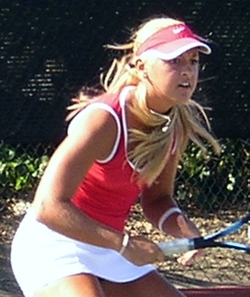 Krysty Marcio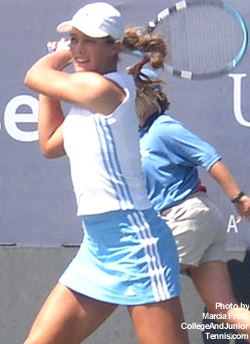 Alexandra Mueller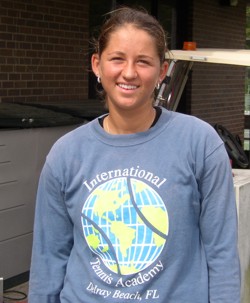 Julia Koulbitskaya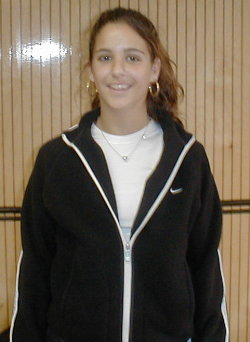 Jenna Loeb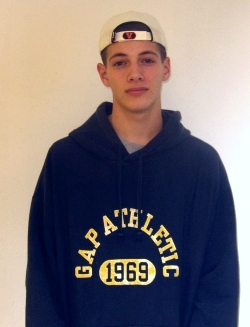 Zachary Shapiro
---
---
Return to:
College And Junior
Tennis Homepage