The majority of the world does not distinguish athletes as professional or amateur. That is not the case in the United States. Though the USTA has passed a "Call Item" to allow professional players 18 and under to compete in USTA National events, the NCAA still has very specific guidelines on amateur status.
The purpose of the College And Junior Tennis Status Report is to help everyone keep up with who's turning pro and who's signed to attend a specific college. Information on this page is updated as soon as we receive it.
---
William & Mary-The Tribe women are taking on a number of recruits for 2005. Among them are Katarina Zoricic and Emmy Fritz-Krockow.

---
Lindsey Howard-The top Mid-Atlantic player will go to Michigan.

---
University of Cincinnati-Coach Kimberly Jones signed Carling Arundel and Elizabeth Youngto join the Bearcats next September.

---
Notre Dame-Katie Potts and Kelcy Tefft are joining the Fighting Irish next fall.

---
Austin Tennis Academy-Adam Slagter has signed with Penn State and Santiago Montoya will play for Notre Dame.

---
Yale-Ashley Miles, winner of three National Open Championships, has decided to attend the Ivy League school.

---
Torrie Browning-The Arizona State Champion has signed with Wichita State.

---
Florida State-Two top Floridians have decided to play for the Seminoles -- Maciek Sykut and Drew Bailey.

---
Stanford-Coach John Whitlinger announced the signing of top ranked players Matt Bruch and Blake Muller.

---
Andrea Phillips-The four-time high school champion has decided to go to the University of Cincinnati.

---
Washington-Coach Matt Anger has signed Patrik Fischer and David Chu.

---
Tori Browning-The Tucson native is heading to Wichita State.

---
Duke-The Blue Devils will welcome two top players next fall -- Melissa Mang and Jessi Robinson.

---
Allie Lipton-The San Jose Mercury News 2003 Northern California Player of the Year is going south to the University of California-Santa Barbara.
---
Vanderbilt-Nick Cromydas and Marek Czerwinski, both nationally ranked players will join the team.

---
Ashley Joelson-The current No. 1 player in the nation has chosen to play for UCLA in September 2005.

---
Santa Clara-Coach Damon Coupe has inked two players to start in 05-06, Stephanie Galinena and Saqmantha Georgina.

---
Carmen Seremeta-The number one player in Northern California has signed a letter of intent with Nils Schyllander's Oregon Ducks.

---
LSU-The Tigers will welcome Mykala Hedberg to their 2005 team.

---
Anuja Ankola-The top Eastern player will be playing for Amherst next year.

---
Kentucky-Coach Dennis Emery has added Canadian Bruno Agostinelli and local player Shane Collins to his 2005-06 roster.

---
Link Lekosky-The holder of a number of USTA national junior titles has picked Georgia.

---
Southern California-The Trojans have been busy. Coach Peter Smith has signed Gary Sachs and Chong Wang, while Coach Richard Gallien inkled Amanda Fink for the women's team.

---
Josh Varela-The second-ranked player in Georgia will stay in that state and play for the Bulldogs next fall.

---
William & Mary-Billy Mulligan and Alex Zuck will join the Tribes in 2005.

---
If you have information to be included in the Status Report, please send it to: info@amerdoubook-20tennis.com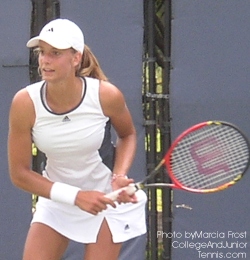 Katarina Zoricic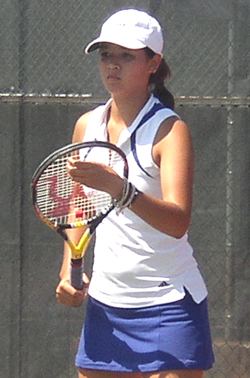 Emmy Fritz-Krockow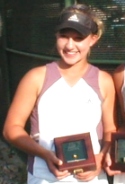 Kelcy Tefft
Ashley Miles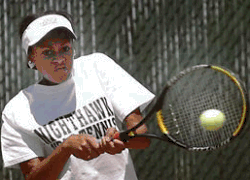 Torrie Browning
Maciek Sykut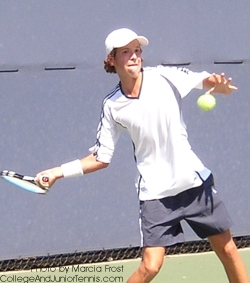 Matt Bruch
Andrea Phillips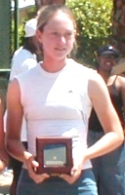 Melissa Mang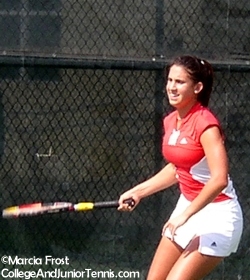 Jessi Robinson
Allie Lipton
Ashley Joelson
---
---
---
---
---
Return to:
College And Junior
Tennis Homepage