Recent University of Georgia graduate John Isner won his first professional title at the Thompsons Buick-Pontiac-GMC Championships in Shingle Springs, California.

* * *
There will be an exhibition by Pete Sampras at the First Annual Alumni Legends Cup, to be held at the Tiburon Tennis Club. This unique tournament was created to showcase 20 alumni players from four of the Pac-10 universities -- University of Southern California, Stanford, Cal & UCLA. The team captains this year will be Justin Gimelstob (UCLA), Paul Goldstein (Stanford), Steve DeVries (Cal) and Rick Leach (Southern Cal). The event begins on September 9th. For more information, contact Steve Jackson (steve@alumnilegendscup.com) or Kristi Calhoon Smith (kristi@alumnilegendscup.com).

* * *
Wake Forest's Cory Parr & Todd Paul won the doubles title at the Buffalo Bills Futures with a victory over the University of Florida's Greg Oulette, who played with former UCLA Bruin Chris Lam.

* * *
Georgia's Travis Helgeson made the finals of the Dick's Sporting Goods Men's Futures of Pittsburgh, losing to Rhyne Williams, 6-3,5-7,6-2.

* * *
Coaching Changes... Purdue has hired Laura Glitz as the new Women's Coach... Anca Dumitrescu will take over as the new Assistant at Georgia Tech... Stephanie Nikitas is now the Head Voach at the University of Central Florida... Chris Garner has been promoted to Associate Head Coach at Ohio State... Lauren Longbotham, who served as interim coach last year, has been officially named Head Women's Coach at SMU... Kalamazoo alumni Mark Riley has taken over as that school's Head Men's Coach, as well as the Director of the Boys' 18 & 16 National Champioships held at that school. He will serve as the assistant of the latter this year and take over full duties next year.

* * *
Correction... I was part author of a Tennis Week article on the Ohio State men's team that contained some inaccuracies. I regret any mistakes and would like to clarify: The Buckeyes were quarterfinalists at the NCAAs in 2004 & 2006, as well as this year; Ohio State men had their first top 10 finishes in the past two years, but they were in the top 25 the previous five years. I apologize that this wasn't clearly stated in the article. Marcia Frost

* * *
---
Contact us:E-Mail: Marcia@MarciaFrost.com
FAX: 516-883-5241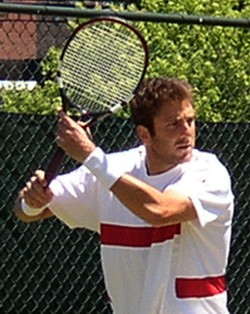 Justin Gimelstob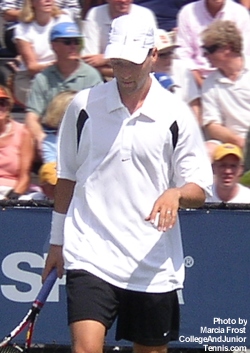 Paul Goldstein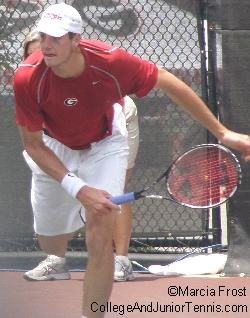 John Isner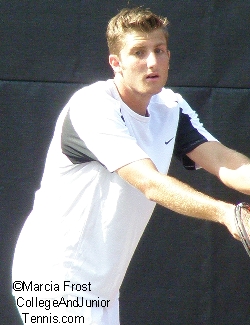 Cory Parr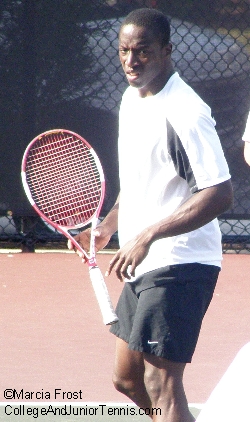 Todd Paul
Greg Ouelette
Monthly Guides to
College Tennis Planning
Available in Kindle & Print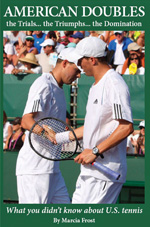 ---

Monthly Guides to
College Tennis Planning
Available in Kindle, Print & EBook
for H.S. Seniors
and H.S. Juniors
---
Return to
College And Junior Tennis