The USTA has officially announced that it will go to a combined ranking for juniors, effective January 1, 2008. The new ranking will include results from singles and doubles -- the best of eight for each. The doubles will count as 15% of the ranking. There will be an unofficial standing list in June 2007 for players to see where they would stand in the combined ranking.

* * *
At the Jalisco Cup in Mexico, American Dennis Kudla picked up his second title in a row while Laura Zsofia Biro of Hungary took the girls singles.

* * *
USTA/Florida Coordinator of Junior Tennis was honored at the Sony Ericsson Open with a tribute dinner. Curtis has been a mentor to thousands of juniors over the past 25 years and is co-founder of the National Junior Tennis League Program at the Ashe-Buchholz Tennis Center.

* * *
The El Salvador Open was dominated by Americans with Devin Britton winning singles & doubles (with Great Britains Michael Davis) and Nicole Bartnik capturing girls singles. The girls doubles went to Laura Alicia Aguilar/Paola Calderon.

* * *
Vladimir Ignatic of Belarus and Cindy Chala of France were the winners of the XXIV Copa Gerdau, often called the biggest junior tournament in South America.

---
If you have information to be included in Junior News
Contact Us-Marcia@MarciaFrost.com
FAX-(516) 883-5241
Dennis Kudla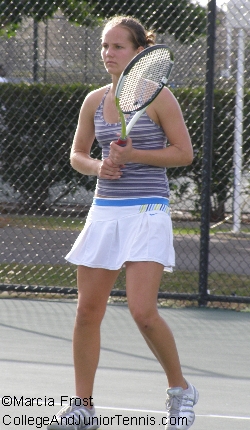 Nicole Bartnik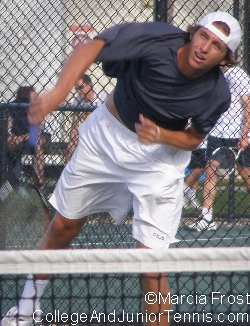 Devin Britton

Monthly Guides to
College Tennis Planning
Available in Kindle, Print & EBook
for H.S. Seniors
and H.S. Juniors
---