Croatia's Marin Cilic was the singles and doubles winner at the LTA International Roehampton. Marin defeated fellow Croat Petar Jelenic in the final, 6-3,6-3, and then paired with Ireland's Tristan Farron-Mahon for the doubles over Robin Roshardt and Alexander Sadecky of Switzerland. Caroline Wozniak defeated Marina Erakovic in the girls final, 6-0,6-3. The American duo of Vania King and Alexa Glatch were the girls doubles winners over Raluca Olaru and Amina Rakhim.

* * *
At the Raquette D'Or in Morocco, unseeded Frenchman Kevin Botti picked up his first ITF crown after eliminating Valeri Rudnev in the final, 5-7,6-1,6-3. Fourteen year old Ksenia Milevskaya of Belarus, who has reached the finals in four out of four ITF events played, overcame Valerido Pulido to take the tournament, 1-6,6-2,6-3. Doubles trophies went to qualifiers Krista Damico/Chelsey Gullickson and Christian Vitulli/Bradwin Williams.

* * *
Unseeded Kristina Kucova of Slovakia was a surprise finalist at the 13th Offenbach in Germany. Kristina fell to second-seeded Amina Rakhim, 6-1,6-1, in the finals. The girls doubles went to Magdalena Kiszczynska and Katerina Kramperova over Rakhim and Magy Aziz. On the boys side, German Jochen Schottler claimed his first Grade 1 title with a win over Australian James Lemke, 6-1,6-4. Qualifier Albert Ramos-Vinolas, who had caused a stir in the singles draw making it to the semis, teamed with fellow Spanaird Javier Garrapiz for the top prize.

* * *
---
Extreme Tennis Academy, "featured in Tennis Week and Tennis Magazine as one of America's Top Camps," is a premier facility in the Miami area. The Summer Program is sold out, but there is room in the Winter Program -- designed for the experienced player that needs to get ready for the winter ITF/USTA circuit. For more information, visit http://www.extremetennisacademy.com.

---
If you have information to be included in Junior News
Contact Us-Info@CollegeAndJuniorTennis.com
FAX-(516) 883-5241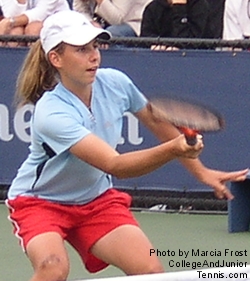 Marina Erakovic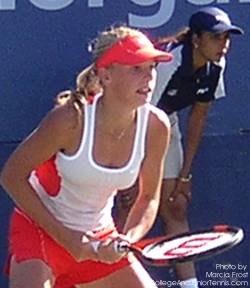 Caroline Wozniak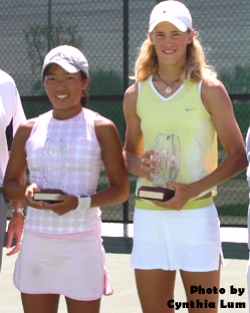 Vania King &
Alexa Glatch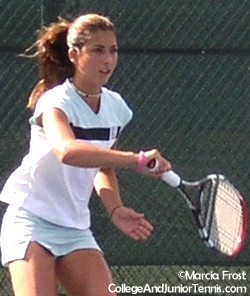 Krista Damico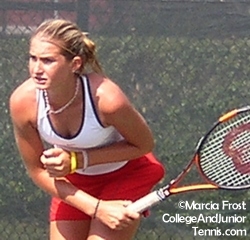 Chelsea Gullickson
---
---