Saturday, January 6, 2007-Day Five
I finally made it to the girls matches on a beautiful, though slightly chilly, day in Tucson. The site was the El Conquistador Country Club and the competition was tough from the 12s to the 18s.
Yesterday's rain meant two singles matches today. In the girls 18s, things ran pretty smoothly with no really long matches or surprises. Top-seeded Laurianne Henry had a close one with No. 13. Lauren Ritz (7-5,6-4), but had a quicker match against No. 3 Hillary Davis (6-1,7-5). On her road to the finals, second-seeded Alison Ramos eliminated Angela Chupa, 6-2,6-1 before No. 12 Julie Flanzer, who had survived a three-setter against Priscilla Annoual, of which I had watched some of the long, baseline points.

The girls 16s certainly definitely didn't run as quickly as their older counterparts. Of the six matches, half went the distance with eventual finalist Julia Baltas playing two of them. Julia's points seemed endless, first with Lacey Smith and then with top-seeded Erin Vierra. The key was was that Julia managed to win the important points and her semifinal 4-6,6-3,7-5 win proved that. Her opponent in the finals also played through some long points and games -- especially against 14 year old unseeded Elizabeth Ecker -- and pulled it out when needed.

Jarrett Fisher had an incredible 2006 in the 12s and finished up the age group by placing third at the National Winter Championships. She came into the Copper Bowl 14s unseeded and has made it to the finals, losing one set today, but few games in the other matches. Today she topped it off with a 6-2,6-2 semifinal over Melissa Matsuoka. On Sunday she will face the No. 1 seed, Belinda Niu, who today took out Jaqueline Crawford and Rio Kitagawa in straight sets.
The match of the day at the El Conquistador Country Club was definitely Samantha Crawford vs. Savannah Ware. The two played it just about as close as it could get with so little separating them. The first set was Samantha's and the second Savannah's -- both 6-4. I went back and forth to the match for hours and the two were always trading leads through long points. It finally came down to a tiebreaker with a match point for Savannah at 9-8, but Samantha came back and took three more for an 11-9 win. It was ceratinly a match that you hated to see any one player win and you couldn't possibly call anyone a loser.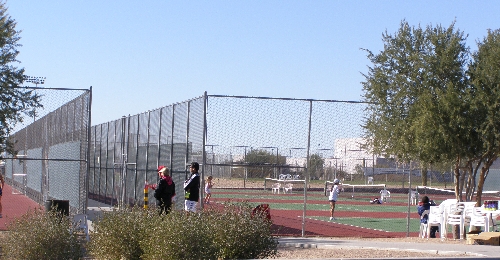 While I was watching the girls' there were some upsets taking place at the boys. Unseeded Aba Omodele-Lucien, who I mentioned previously was creating a buzz at the Copper Bowl, took out top-seeded John Nanosky in the Boys' 18s, 5-7,6-3,6-3. He will face No. 3 Erik Hannah. In the 16s, it will be No. 7 Matthew Siouw vs. No. 6 Adam Bernstein. Sixth-seeded Dennis Novikov upset No. 1 Shane Vinsant in the 14s and will face No. 2 Carlos Bermudez. In the 12s, unseeded Ognjen Samardzic first beat top-seeded Michael Guzman and then fourth-seeded Trey Daniel -- both in three sets. On the other side of the draw it is Terrell Celestine who will play the finals. He defeated No. 2 Lovedeep Singh.
Sunday will be the final day of a very smooth and exciting week at the Copper Bowl Championships. I can't wait to see what the next sunrise over the mountains will bring.
Until Tomorrow,
Marcia Frost
Photos from top: El Conquistador Country Club (2); Ironwood High School Courts
click on a photo to enlarge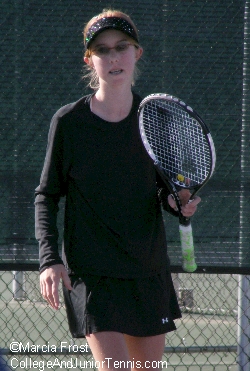 Savannah Ware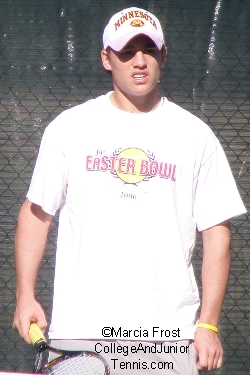 John Nanosky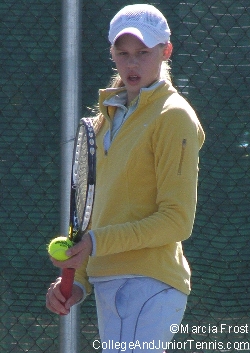 Jacqueline Crawford
Erin Vierra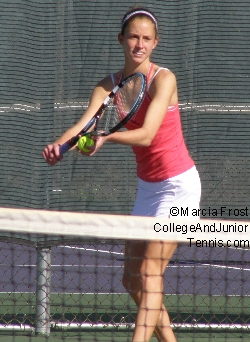 Hillary Davis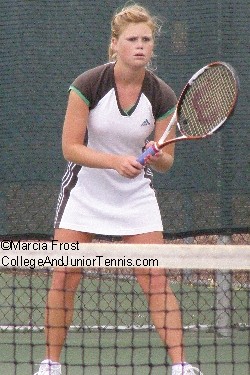 Lauren Ritz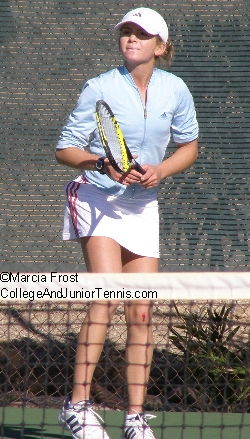 Priscilla Annoual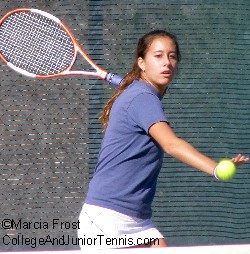 Jordana Kono
Denise STarr
Elizabeth Ecker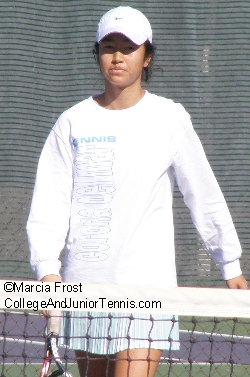 Melissa Matsuoka
Monthly Guides to
College Tennis Planning
Available in Kindle & Print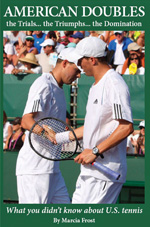 ---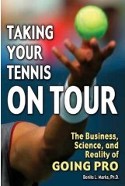 See a review of this book
---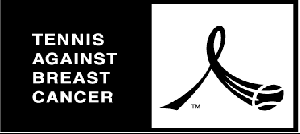 ---
CHECK OUT OUR
TENNIS BOOKSTORE
---

Monthly Guides to
College Tennis Planning
Available in Kindle, Print & EBook
for H.S. Seniors
and H.S. Juniors
---
---
---
---
Monthly Guides to
College Tennis Planning
Available in Kindle & Print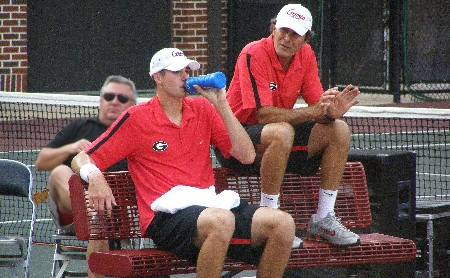 College Tennis featured in
American Doubles...
---
Return to:
College And Junior
Tennis Homepage