May 1, 2005-Day Two
Seeds dropped and sisthers were everywhere on the second day of the Gator Bowl as I made my way through the sites.
My first stop was the Boys 18s at the University of North Florida where all of the seeds have fallen. Local favorite Vlad Mavropulos Stolyarenko ruled the court once again, this time eliminating the fourth seeded Justen Roth. Also earning his place in the final was Alexander Kharkevitch, who removed the Jeff Dadamo in a three-set thriller, 6-4,1-6,6-4.
The other age groups at UNF were moving along much more predictably. The Boys 16s final will feature the top two seeds -- Jonathan Wolff and Peter Rispoli. The Girls 18s top seed, Lindsay Burdette, has had no problem in her road to the final. (The other semi, between Chelsea Preeg and Kristin McVitty has not yet been played.)
I made my way over to the ATP site to catch the other star Burdette, Mallory. After a tough first day, Mallory had no struggles in the backdraw. She will face Shoko Okuda, whose little sisther I just missed over at the Girls 12s, where the eighth-seeded Akiko is also in the backdraw. Though sibling Lauren had a tough day in the Girls 16s, No. 3 Christina McHale made her way to the finals in the 14s and will face fifth-seeded Connie Hsu.
The weather didn't cause too many problems this year. There were just a few scattered delays. My goal for Monday is to make it to as many finals as possible with the first stop at the Deerwood Country Club for the Boys 14s & 12s and the Girls 14s. From there we'll see where the Jacksonville roads take me to some more Gator Bowl action.
Until Tomorrow,
Marcia Frost
Story & Photos From April 30th-Day One
Click On A Photo To Enlarge

Julie Middlekaufft

Keith Embree

Shoko Okuda

Bradley Mixson
Click On A Photo To Enlarge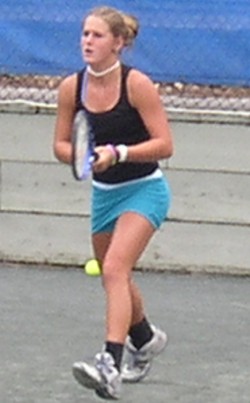 Joanna Mather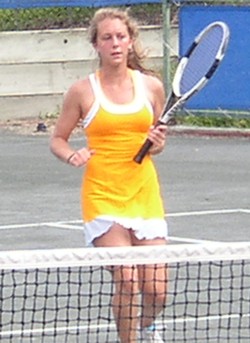 Vanessa Steiner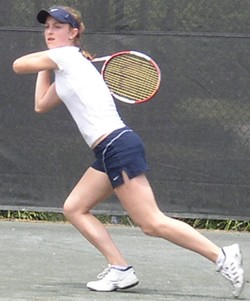 Katharine Attwell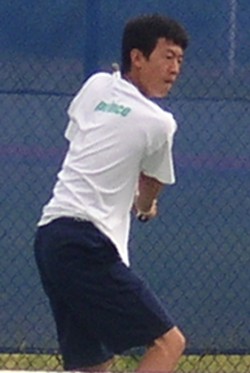 Jonathan Wong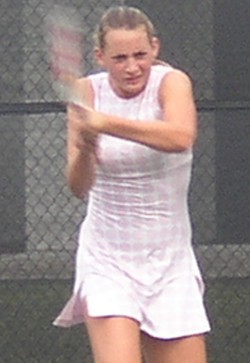 Mallory Burdette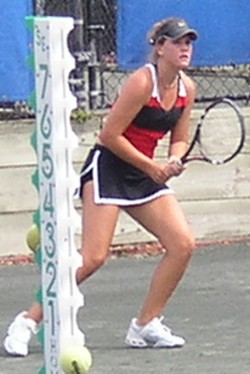 Holly Johnson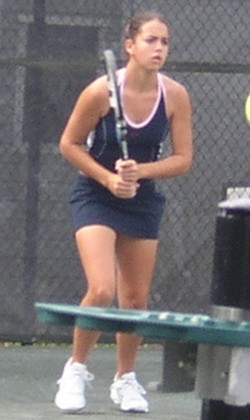 Julia Hoschke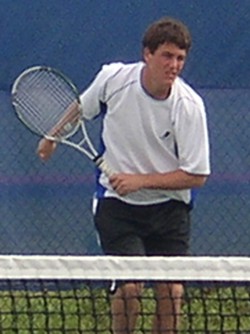 Justen Roth
---
---
---
---
Return to:
College And Junior
Tennis Homepage