Sixteen year old Alize Cornet of France defeated Bolivian Maria Fernanda Alvarez-Teran, 6-1,6-4, to take the Bananna Bowl. Spain's Albert Ramos was the boys singles winner after beating Joao Souza of Brazil, 3-6,76(3),6-2. Americans Jamie Hunt and Nathaniel Schnugg were the boys doubles winners, while Klaudia Boczova and Kristina Kucova from the Slovak Republic took the girls event.

* * *
The Ouatt Cup, which now holds two international events a year for 9 to 16 year olds, has produced a movie about their events. It can be seen if you click here.

* * *
The United Nationals is developing an initiative to use the power of sport to promote education, health and peace. Roger Federer has been appointed UNICEF Goodwill Ambassador. The project, which began last year, has organzed 20 international and 18 regional conferences have also been connecting the role of sport with development, culture, environment and education.

* * *
John F. Murray, PhD will be holding workshops on Improving Your Mental Toughness in Tennis at the Sutton Junior Tennis Center in London on June 23rd, 24th and 5th. For more information, contact paul@londontennis.co.uk.

* * *
---
If you have information to be included in Junior News
Contact Us-Marcia@MarciaFrost.com
FAX-(516) 883-5241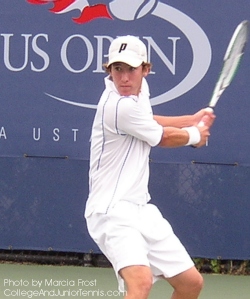 Jamie Hunt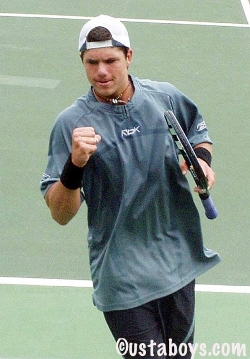 Nathaniel Schnugg
Monthly Guides to
College Tennis Planning
Available in Kindle & Print
Return to:
College And Junior
Tennis Homepage