August 2005
The International Tennis Hall of Fame has presented Bill Talbert Junior Sportsmanship Awards to Ashwin Kumar, Elizabeth Lumpkin, Taylor Matsumoto and Sierra Poske. The award is presented annually to four recipients from the nominations of the 17 USTA sections. Each winner must be a junior who exemplifies the finest qualities of sportsmanship in tournament play as well as one who maintains the finest traditions of the great sportsmen/women of tennis. They were guests of the International Tennis Hall of Fame during Hall of Fame Weekend and were presented with their official sportsmanship trophy during the luncheon.

* * *
The USTA has given waivers to two sisters from the Netherlands -- Annemijn & Liselot Koenen -- to play USTA National tournaments even though they are not U.S. Citizens. The girls are top-ranked in Louisiana and the family had brought a lawsuit against the USTA to allow them to compete in more events.

* * *
Bill Ozaki, former Director of High Performance Programs and Development in the USTA Southern Section, has been named to the newly created position of Senior Director of Junior and Collegiate Competition.

* * *
---
Extreme Tennis Academy, "featured in Tennis Week and Tennis Magazine as one of America's Top Camps," is a premier facility in the Miami area. The Summer Program is sold out, but there is room in the Winter Program -- designed for the experienced player that needs to get ready for the winter ITF/USTA circuit. For more information, visit http://www.extremetennisacademy.com.

---
If you have information to be included in Junior News
Contact Us-Marcia@MarciaFrost.com
FAX-(516) 883-5241
Ashwin Kumar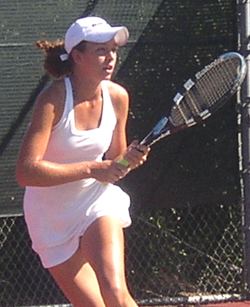 Elizabeth Lumpkin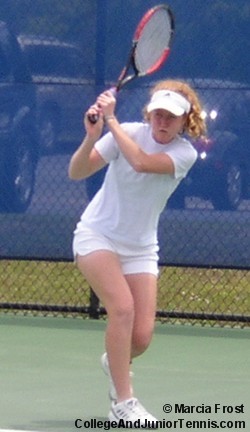 Sierra Poske
---
---