At The Australian Open With Marcia Frost...

Final Wrap-Up
My first Australian Open was more than memorable as I got to not only cover my third of the four Grand Slam events, but see some players in action that I hadn't seen in awhile.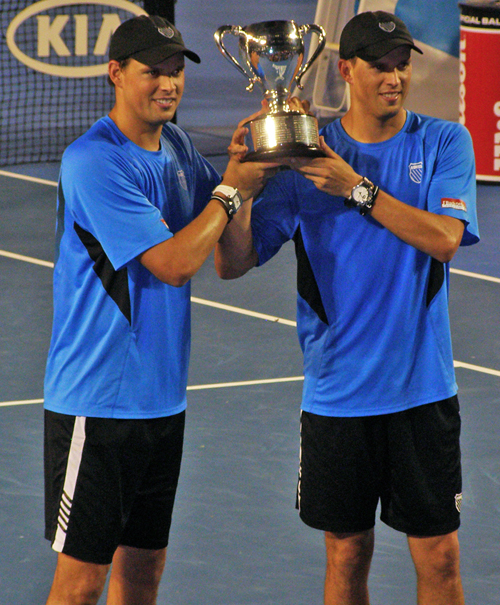 My coverage ended fittingly with watching the Bryan Brothers win their fifth title here and with that a hope of the calendar year Grand Slam. Bob & Mike's match against Mahesh Bhupathi & Leander Paes, playing together for the first time in nine years, was a great display of doubles from four people who know the game better than almost anyone. The Bryans 6-3,6-4 win was a testatment that they are the best team in the world and it just added to their own continuing record with their 68th ATP title, 10 of which are from Grand Slam events.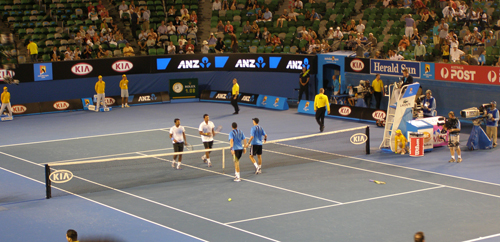 I have been asked quite a bit over the last week, while I've continued to travel through Australia, my thoughts on the Australian Open in comparison to other tournaments. Here's a long list of what I love about the Australian Open and the very few things I'd like to see change...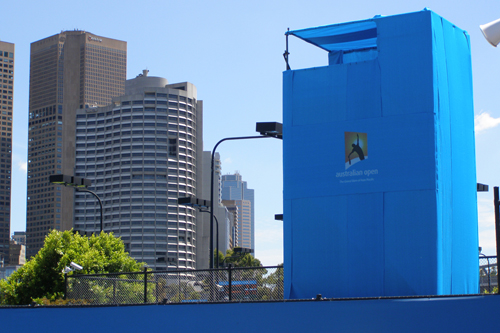 *The weather was absolutely perfect. I didn't see a drop of rain and just one day where I felt hot, but with low humidity, I can deal with that;
*Rod Laver Arena is what I'd love to see all sports stadium's look like. It's just the right size and full of shade -- even without the roof closed;
*The tables and cup holders on the chairs of media seating (which is plentiful and shaded) in all the stadiums;
*Cappuccino machines, plenty of cold water, sandwiches and Jacob's Creek wine every day for the press;
*Desks in the pressroom that come with keys and locks, sunblock and notepads;
*Junior finals on Rod Laver arena, one after another so you can watch both and go to both interviews, instead of needing to sprint across the grounds to attempt to see some of each match;
*The best, easiest, complimentary transportation system to a tournament I have ever seen. Hop a free tram from anywhere in town and you will be deposited at the front gate of Melbourne Park and in the stadium in minutes!
What would I change about the Australian Open?
Not a lot. I would like to see more variety in the food. Only one sit down restaurant is offered and overall there isn't more than a dozen food choices throughout the whole place. A simpler way to get from the courts on one side to the courts on the other. The courts are divided rather strangely so you almost feel that you are at two separate tournaments. There should be an easier, well-defined path between the two areas.
Most of all, I'd like to thank the staff at the Australian Open for their Down Under hospitality. No matter how silly my question, no matter how many times I asked for directions while I continually changed hotels, no matter what I needed, I received help with a smile. It's a tournament I definitely hope to return to.
G'day, Marcia Frost

A special thanks to Tourism Australia, Tennis Australia and Tourism Victoria for making my Australian Open coverage possible.

Boys' Singles
SINGLES FINALS
Jiri Vesley/Czech Republic (1) defeated Luke Saville/Australia, 6-0,6-3
DOUBLES FINALS
Filip Horansky-Slovakia/Jiri Vesely (2) defeated Ben Wagland/Andrew Whittington-Australia (3), 6-4,6-4
Girls' Singles
SINGLES FINALS
An-Sophie Mestach/Belgium (2) defeated Monica Puig/Puerto Rico (5), 6-4,6-2
DOUBLES FINALS
An-Sophie Mestach/Demi Schuurs-The Netherlands (6) defeated Eri Hozumi/Miyu Kato-Japan, 6-2,6-3
click on a photo to enlarge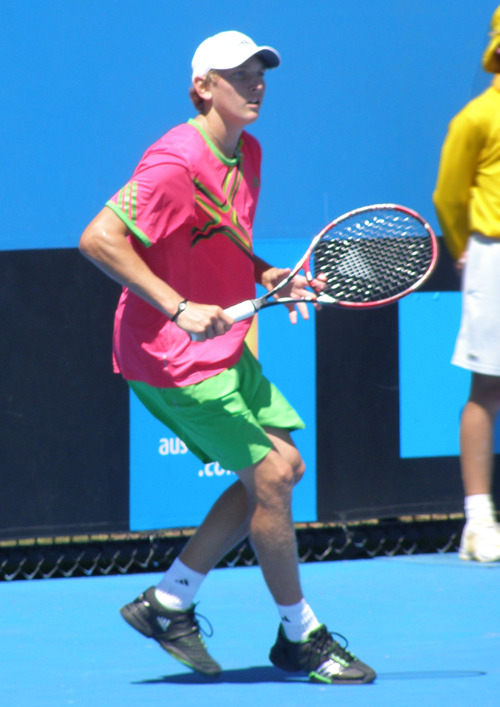 Mitchell Krueger
Christina Makarova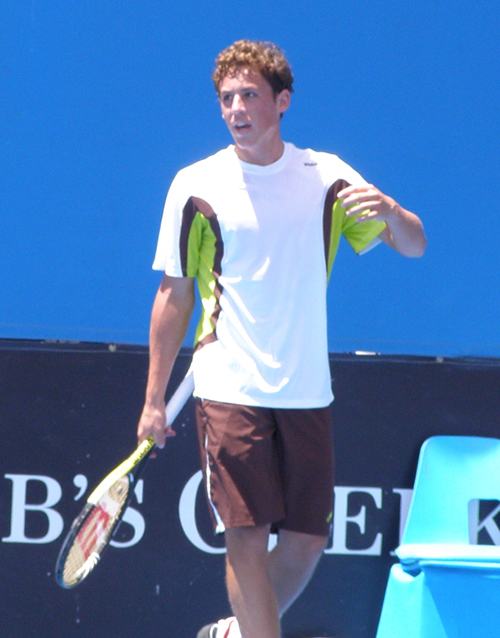 Robert Carbelles
Eugenie Bouchard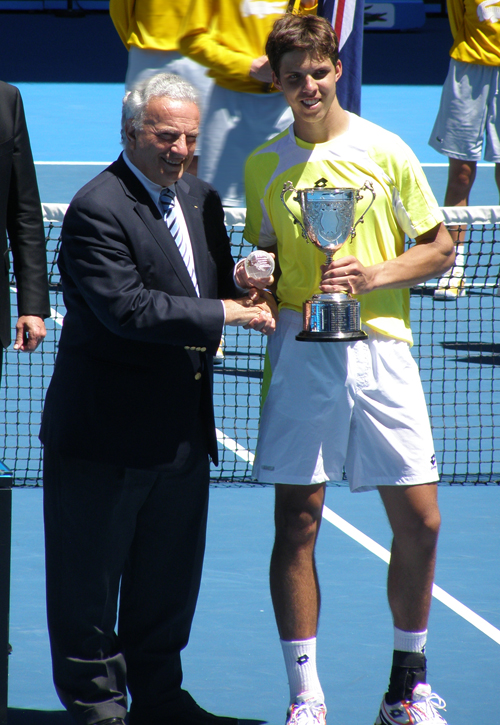 Jiri Vesley
An-Sophie Mestach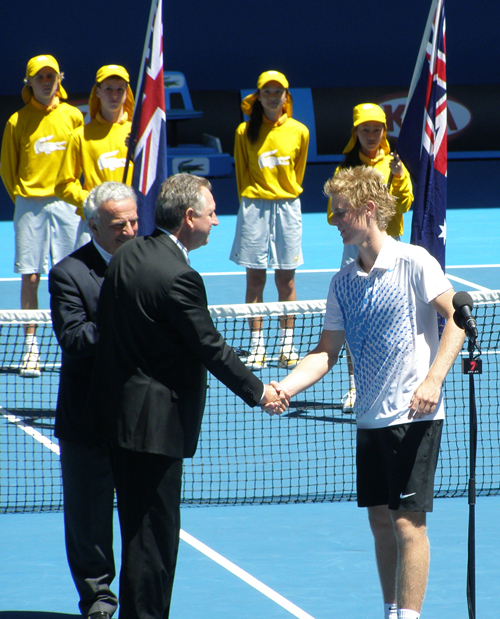 Luke Saville
Caroline Garcia
Greg Morgan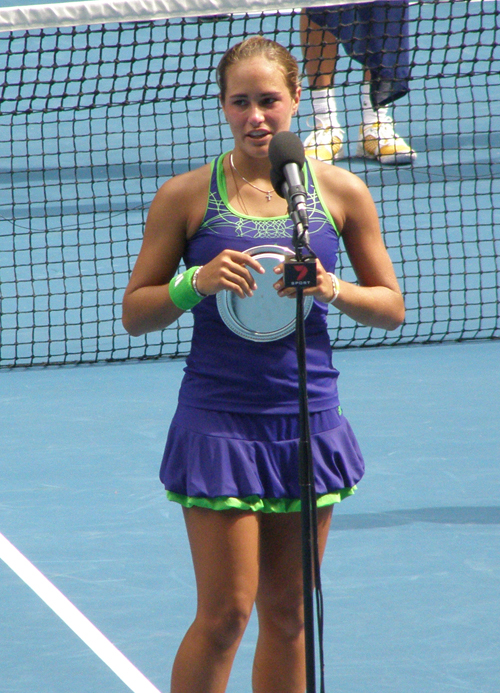 Monica Puig
Aliaksandra Sasnovich
Inexpensive Grocery Delivery
At Instacart
<

Kindle version for only $4.99
Print version & Sr Guides coming soon
---
Monthly Guides to
College Tennis Planning
Available in Kindle & Print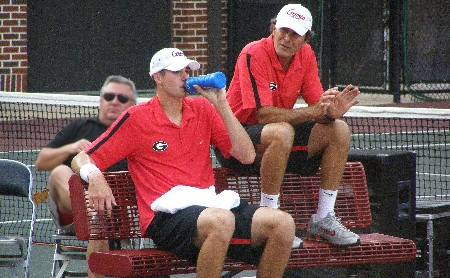 College Tennis featured in
American Doubles...


Create an Amazon Wedding Registry
Return to:
College And Junior Tennis