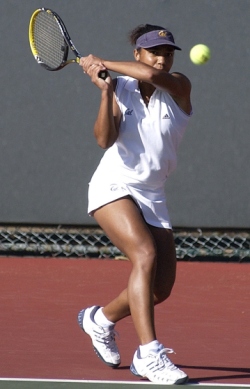 Raquel Kops-Jones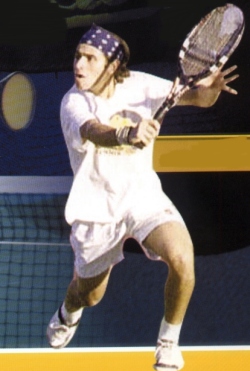 John Paul Fruttero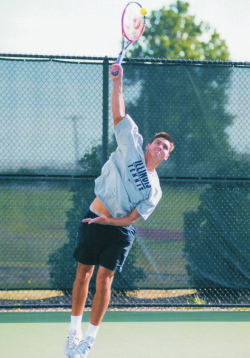 Amer Delic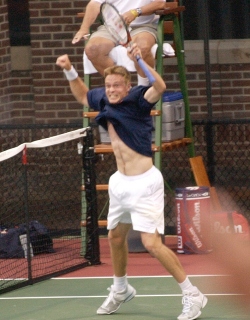 Chris Martin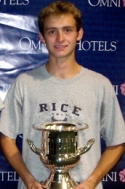 Richard Barker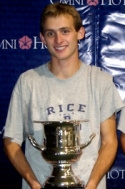 William Barker
The ITA-USA All-Star Team swept their competition at Waseda University with the Japan Collegiate All-Star Team. NCAA doubles champion Raquel Kops-Jones picked up singles and doubles wins both days. Also instrumental in the USA's team accomplishments were multiple winners John Paul Fruttero and Amer Delic. Matches were played in a format similar to World Team Tennis.

* * *
There have been 24 men and 18 women named to the Verizon Academic All-American Team. They are:

Men's At-Large Team (University)
First Team
James Cameron, Furman
Vince Ng, Ohio State
Victor Sapezhnikov, Marist
Second Team
Ulrich Epensperger, Georgia So
Chris Martin, Illinois
David Martin, Stanford
Benjamin Schmid, Morehead St
Third Team
Richard Barker, Rice
William Barker, Rice
Kaisorn Chaichana, Utah
Men's At-Large Team (College)
First Team
Ryan Dunne, Florida Southern
John Tomashekski, VA Wesleyan
Second Team
Kevin Alford, Johns Hopkins
Ben Blaiszik, Elmhurst
Rob Condiotty, Redlands
Hicham Fathi, Drury
Greg Lee, UC-Davis
Third Team
Nick Barnes, Coe
Dylan Bird, Emory
Nicolas Bousquet, Embry-Riddle
Ivan Eskildsen, Bentley
Borjan Gagoski, Rensselaer
Sean Kenney, Assumption
Brian Murphy, Redlands
Women's At-Large Team (University)
First Team
Lana Khvalina, UMBC
Second Team
Mhairi Brown, Arizona State
Andrea Johnson, Southern Illinois
Silvia Tornier, San Diego State
Women's At-Large Team (College)
First Team
Patricia Brooks, Agnes Scott
Victoria Courmes, Barry
Karen Darveaux, Winona State
Alison Hover, WI-Eau Claire
Margaret Moscato, Emory
Second Team
Jennifer Genevese, Moravian
Lacy Johnson, Abilene Christian
Carla Prieto, Rollins
Ella Reilly, Slippery Rock
Third Team
Debra Ashenbrenner, WI-Oshkosh
Deidre Lindstrom, St. Catherine
Anna McMinn, Dallas
Erin Moriarty, Otterbien
* * *
Iona College has eliminated its Tennis program as well as the Ice Hockey team.

* * *
Coaching Changes... John Nelson has left San Diego State to take the position at the University of Hawaii. Jim Schwitters just retired from that team after 39 years... Women's coach Erin Jex resigned from the University of Wisconsin-Milwaukee... Western Illinois University head coach Art Peterson announced his retirement after 22 years... Dr. Brenda Burgess has decided to "pursue other professional opportunities within the athletic world" and will not return as women's coach of Southwest Texas State... Also pursuing other endeavors is Peter Magnusson, who left Indiana State to return to school for a Ph.D. in Business Administration... Barbara Young retired from Lafayette after 28 years of coaching there... Texas-El Paso (UTEP) announced that Alisha Woodroof was out as women's coach... Sandy Collins has moved up from assistant coach to the head position at Texas Tech. She replaces Virginia Brown... New Orleans is looking for a new coach for both its men's and women's teams as Jim Hunter has left... UNLV has fired men's coach Larry Easley after the worst season in the school's history...

* * *
Information on incoming freshman, transfers and players who have left school for the pro circuit is now in our Status Report section.
---
If you have information for Campus Notes
Contact us:E-Mail: Marcia@MarciaFrost.com
FAX: 516-796-2854
---
---
College Tennis Camps For Teens
---

---
---
---
---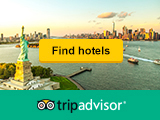 ---
The Mental Athlete
See A Review
---
---
Return to:
College And Junior
Tennis Homepage