Sunday, January 7, 2007-Final Day


Today marked the end of another successful Copper Bowl at the Hilton El Conquistador in Tucson. Some of the nation's best came out to show the growing crowd their talent. And, despite a near-frigid morning, the sun also arrived with near 70 degree temperatures in the afternoon to make it a perfect day.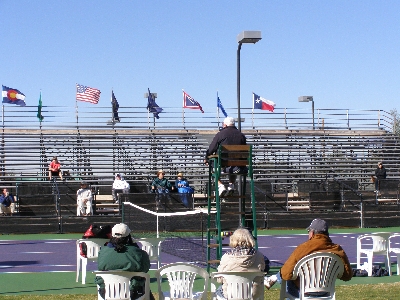 This was the first day in my three years of covering this event where all the finals were in one place and I was thrilled to be able to catch a little of everything. I arrived as the semifinals of the consolation were finishing and the finals were to begin. My first stop was at Julia Baltas (4) vs. Malika Rose (12). Malika was originally from New York so I had seen her play a number of times and she's really matured as a player these last few years she's lived in Florida. Today she proved that when, even though she gave up her game lead a number of times, she pulled out the important points for the first place trophy, 6-1,6-4.

The Boys 14s final between No. 6 Dennis Novikov and No. 2 Carlos Bermudez (pictured above, right to left) was led by the latter from beginning to end. Despite some long points and quite an effort from Dennis, Carlos was right on and took it 6-1,6-1. Jarrett Fisher may not have won the top prize, but she was more than satisfied with her entry into the 14s and made Belinda Niu work for her 7-5,6-2 tournament win. Also aging-up without a problem was Terrell Celestine, who beat Ognjen Samardzic for the 14s title, 6-0,6-1.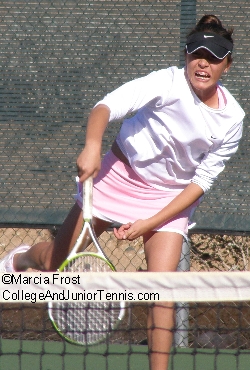 What a match it was between Laurianne Henry (1) and Alison Ramos. The rather large crowd was treated to three sets of back and forth tennis from these top baseliners. Laurianne took it 2-6,6-3,6-3, however, Alison still went home with first place -- in doubles with partner Lauren Ritz. Another crowd-pleaser with spectacular points was Aba Omodele-Lucien who continued to make his mark on the 18s with a 6-4,6-1 win over Erik Hannah. Aba will be a face to watch this year in the juniors before he enters the world of college tennis (he's applied to Princeton, Harvard & Cal).
I also have to recognize some great play from Samantha Crawford (left) and Ayaka Okuno. Samantha proved some critics (including myself) wrong about the youngest girls division as she displayed some great net play in her 6-3,6-1 win.
The 2007 Copper Bowl marked the start of Jason Dickinon's reign as Tournament Director. It looks like he will continue the family tradition (Dad Donald has made this event one of the best around) in bringing the talent to Tucson. It is one of my favorites and this year I added to my trip by finally making it to Sabino Canyon after the event (it was as beautiful as everyone has been telling me). I am already looking forward to returning to Tucson and watching the next set of emerging players at the 2008 Copper Bowl.

Above, right: The Copper Bowl's Mascot, Nala,came for the finals.

Until Next Year,
Marcia Frost

P.S. Happy Birthday to Jason Dickonson, pictured with the players.

Girls 18 Singles Finalist & Doubles Winner Alison Ramos with Doubles Partner Lauren Ritz
Boys 14 Doubles Winner Brett Clark & Singles and Doubles Winner Terrell Celestine
Girls 14 Doubles Winners Desiraie Krawczyk & Jarrett Fisher, who was also the singles finalist
click on a photo to enlarge
Boys 18 Winner
Aba Omodele-Lucien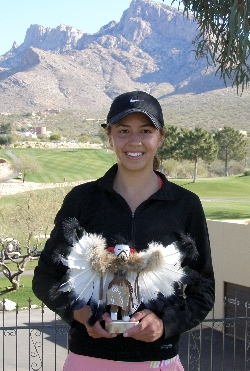 Girls 18 Winner
Laurianne Henry
Boys 16 Winner
Adam Bernstein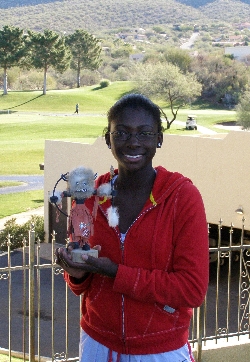 Girls 16 Winner
Malika Rose
Girls 14 Winner
Belinda Niu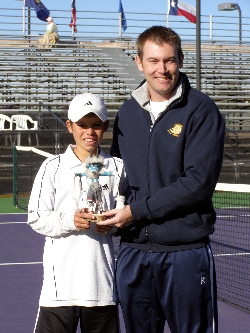 Boys 14 Finalist Ognjen Samardzic
Girls 12 Doubles Winners
Alyza Benotto Woods & Jasmine Almaguer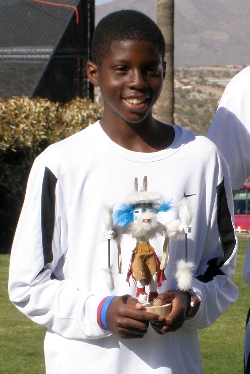 Boys 14 5th Place
Sekou Coker Bangoura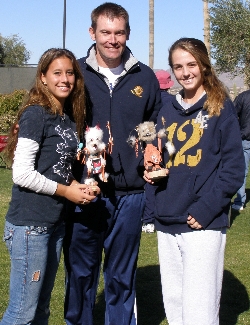 Girls 16 Doubles Winners
Jordana Kono & Erin Vierra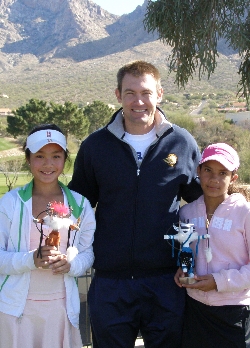 Girls 12 Doubles Finalists
Nicole Tran & Annale Delgado
Boys 14 6th Place
Christopher Freeman
Girls 16 Doubles Finalist
Elizabeth Ecker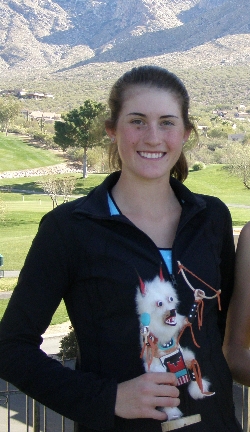 Girls 18 5th Place
Rebecca Marino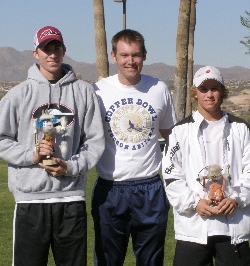 Boys 18 5th Place
Richard Doverspike &
6th Place Daniel Moss
---
Monthly Guides to
College Tennis Planning
Available in Kindle & Print

Monthly Guides to
College Tennis Planning
Available in Kindle, Print & EBook
for H.S. Seniors
and H.S. Juniors
---
Monthly Guides to
College Tennis Planning
Available in Kindle & Print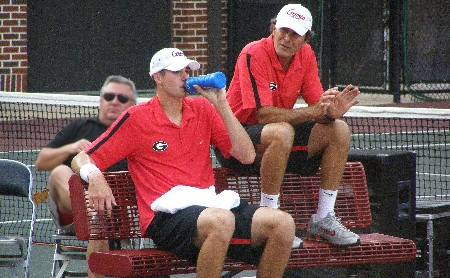 College Tennis featured in
American Doubles...
---
Create an Amazon Wedding Registry
---
---
Vivid Seats is a leading
ticket broker
where you can
buy Wimbledon tickets
at discounted prices. Throughout the season get
tennis tickets
, including
US Open tennis tickets
, and see the best Grand Slam competitions.
Return to:
College And Junior Tennis