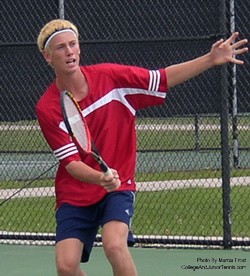 Monday, May 3rd
Despite endless weather-related scheduling changes, the tournament directors managed to finish the Gator Bowl on Monday. In the end there were quite a few surprises in the winners circle.
Unfortunately, the torrential downpours did not do much to delay my flight and I missed most of the finals, but here's a recap of the highlights:
Boys' 18-Unseeded Michael Venus (pictured above) squeaked by the second-seeded William Mertz for the Boys' 18s title;
Boys' 16-Unseeded Okechi Womeodu, who had an easy time until the last round, fell to No. 4 David Kwon;
Boys' 14 & 12-The only events where the top seeds -- Waylon Chin & Denis Kudla -- prevailed;
Girls' 18-Unseeded Magdalena Bresson, who had eliminated No. 2 Lauren Albanese and No. 4 Courtney Ullery, was the winner;
Girls' 16-The second-seeded Nina Pantic had a clear road to the finals, only dropping 15 games and no sets;
Girls' 14-No. 2 Courtney Rauscher had an easy time en route to her trophy;
Girls' 12-Ariel Cadwell, the fifth seed, had defeated No. 2. Casey Simmons and No. 4 Elizabeth Begley in order to reach her final.
A special thanks to the tournament staff at ATP Headquarters, Queens Harbor, Deer Creek, Deer Wood and the University of North Florida. All -- especially Janis and David -- kept things moving along despite all the weather problems and locations. It turned out to be a great tournament which I would love to cover again (but maybe it could be a little drier??).
Until Next Year,
Marcia Frost
Click on a photo to enlarge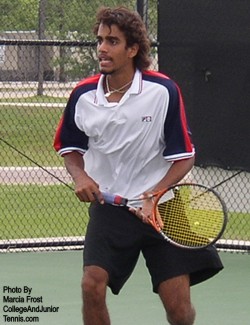 Oliver Sajous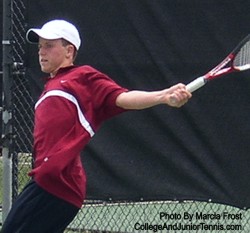 Jeff Dadamo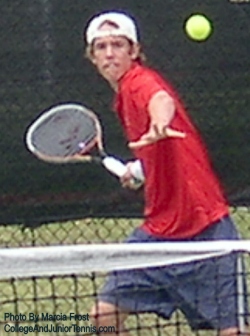 William Mertz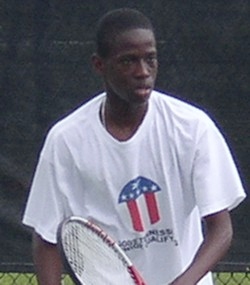 Okechi Womeodu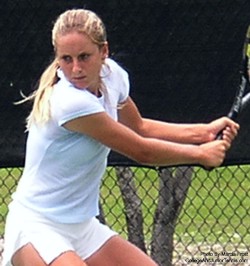 Magdalena Breeson
David Kwon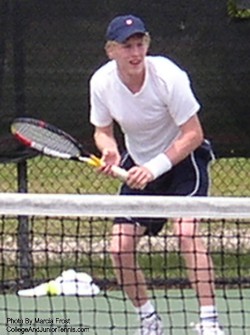 Ned Samuelson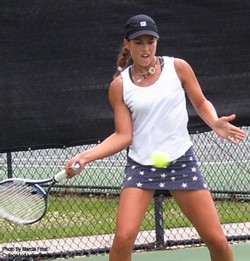 Lauren Albanese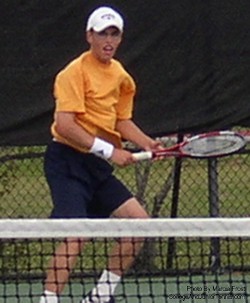 Matthew Brewer
---
TENNIS CELEBS
Click For Free Trial
---

---
---

---
Your #1 Source for Tennis Equipment-Tennis Traders
---
---
---
---
Return to:
College And Junior
Tennis Homepage