Sixty boys from the 12 & under and 14 & under divisions in the Chicago District participated in a fundraiser for the victims of Katrina. The three-hour event, featuring nationally, sectionally and locally ranked players, was organized in less than a week and raised over $6,000 for the American Red Cross Katrina Relief Fund. Three coaches held free clinics and drills, local grocery and pizza places donated food and water, and the CDTA Chicago District provided dozens of balls.

* * *
Twelve year old Jack Sock has completed the 12s Slam in singles and doubles (with Mika De Coster) -- winning the USTA National Winter Championships, National Spring Championships, National Claycourts and National Hardcourts. Jack is now moving up to the 14s after earning a total of ten gold balls in the 12s.

* * *
Alex Clayton and Sam Querrey have been picked by U.S. Davis Cup Captain Patrick McEnroe as practice partners for the United States Davis Cup team. The juniors accompanied the team to Belgium for the World Group Playoffs.

* * *
The Maureen Connolly Challenge Trophy will be held at the end of the month in Bermuda. The competition between the United States and Great Britain is in its 32nd year. This year's U.S. team consists of Sarah Guzick, Joanna Mather, Nelly Redeva, Daisha Hill Hurtado amd Kathryn Talbert. Robin White will act as team captain.

* * *
There is a new line of tennis clothing, Loriet, offering some special package deals to juniors. If you are interested, visit Loriet Tennis.

* * *
This year's USTA/Eastern College Tennis Showcase is open to players from ALL USTA Sections. Click here for details.

* * *
---
Extreme Tennis Academy, "featured in Tennis Week and Tennis Magazine as one of America's Top Camps," is a premier facility in the Miami area. The Summer Program is sold out, but there is room in the Winter Program -- designed for the experienced player that needs to get ready for the winter ITF/USTA circuit. For more information, visit http://www.extremetennisacademy.com.

---
If you have information to be included in Junior News
Contact Us-Marcia@MarciaFrost.com
FAX-(516) 883-5241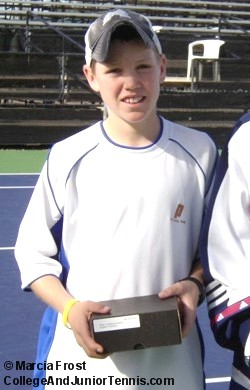 Jack Sock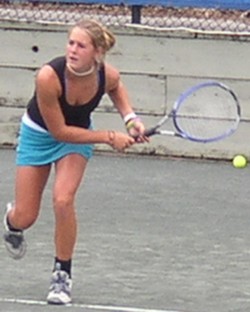 Joanna Mather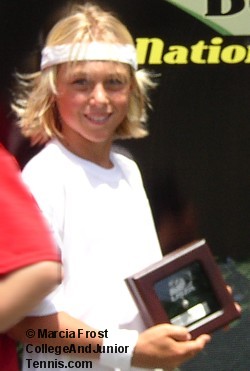 Mika De Coster
Daisha Hill-Hurtado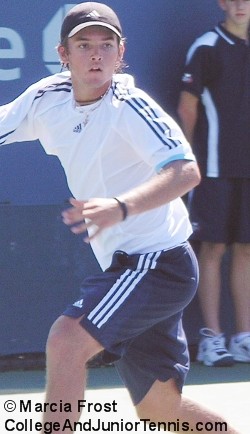 Alex Clayton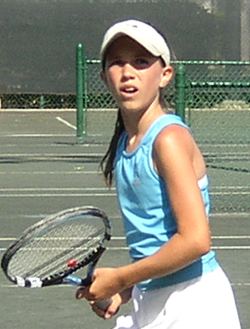 Kathryn Talbert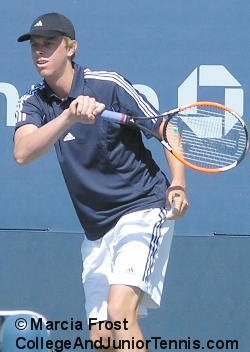 Sam Querrey