The University of Virginia's Maggie Yahner & Amanda Rales took the championship doubles match at the Kitty Harrison Invitational with an 8-6 victory over Miami's Romy Farah & Caren Seenuth.

* * *

The men's and women's University of Georgia tennis programs and the Clarke/Oconee Tennis Association were honored by the Georgia chapter of the USTA for playing host to the Special Event of the Year. At total of more than 150 children showed up for the summer's "Tennis Block Party," playing with members of the tennis teams.

* * *
Marina Cossou of California defeated Kelcy McKenna of Arizona State, 6-2,6-7(8),6-4, to take the ASU Thunderbird Invitational.

* * *
Ouachita Baptist University Director of Tennis Craig Ward has been given the USTA/ITA Community Service Award. The USTA/ITA Campus Recreation Award was earned by Gustavus Adolphus men's coach Steve Wilkinson.

* * *
At the SEC Fall Coaches Classic, Catherine Newman of Vanderbilt took Flight 1 Singles. Georgia's Cameron Ellis won the singles in Flight 3 and the "B" doubles with partner Adrienne Elsberry. Bulldog teammates Monika Dancevic & Kelley Hyndman were "A" doubles winners. South Carolina's Megan McGavock was the singles winner in Flight 4.

* * *
Harvard University announced free tuition to undergraduate students from low-income families (under $40,000 per year). For details, visit Harvard's Financial Aid Website or call 617-495-1581.

* * *
---
Contact us:E-Mail: Marcia@MarciaFrost.com
FAX: 516-883-5241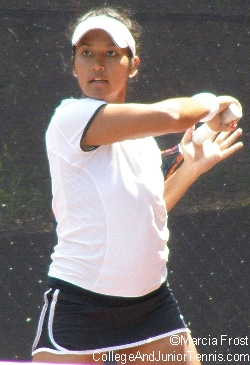 Romy Farah
Caren Seenauth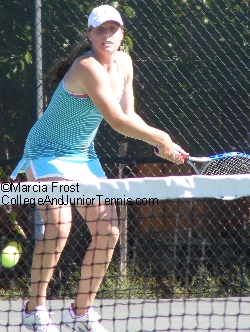 Kelcy McKenna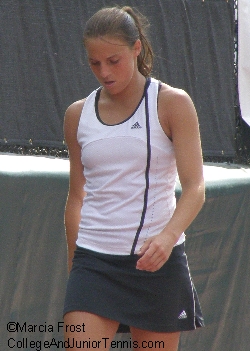 Catherine Newman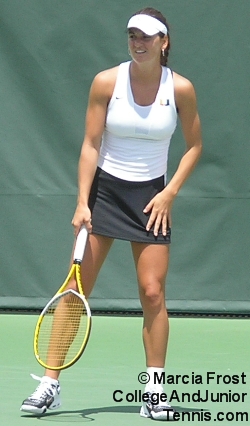 Monica Dancevic
Cameron Ellis
Monthly Guides to
College Tennis Planning
Available in Kindle & Print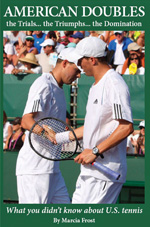 ---

Monthly Guides to
College Tennis Planning
Available in Kindle, Print & EBook
for H.S. Seniors
and H.S. Juniors
---
Return to:
College And Junior
Tennis Homepage