The USTA announced the creation of the Althea Gibson Leadership Award. The $2,500 grant will be given to two junior players selected by the USTA. Nominations from high school students between the ages of 14 and 18 will be accepted beginning November 1. To apply a player must submit a brief essay explaining how he or she embodies the leadership qualities demonstrated by a Althea Gibson. The application must also include a copy of an official high school transcript, two letters of recommendation and a 2008 tournament & training schedule. More information on how to apply will be available next month here and at USTA.com.

* * *
The Australians swept the Junior Davis Cup and Junior Fed Cup for 16 and under players. The boys team of Mark Verret, Bernard Tomic & Alex Sanders defeated the Argentinians, 2-0. Sally Peers, Isabella Holland & Olivia Rogowska won over Poland. The U.S. girls' teams (Lauren Embree, CoCo Vandeweghe & Asia Mohammed) placed fifth, while being American boys (James "Bo" Seal, Frank Carleton & Lawrence Formentera) came in sixth.

* * *
A new website, MyTennisGroup.com, has scheduling information for tennis recreational groups, players, tennis professionals and tennis centers everywhere. It can be used to e-mail group members, keep contact information, and propose tennis matches. Check it out at http://www.MyTennisGroup.com.

* * *
Billie Jean King is launching GreenSlam, and eco-conscious initiative to harness the power of sports, beginning with tennis, to create 80 socially responsible change with positive environmental impact. "It's simple," says the sports legend, "if the billions of people who lived and loved sports take just one single step -- we can help win back our planet." For more information visit http://www.GreenSlam.net.

* * *
---
If you have information to be included in Junior News
Contact Us-Marcia@MarciaFrost.com
FAX-(516) 883-5241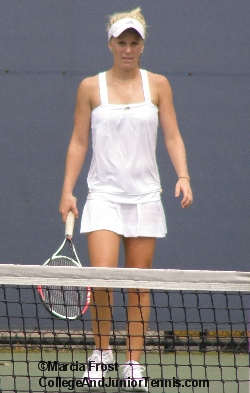 Isabella Holland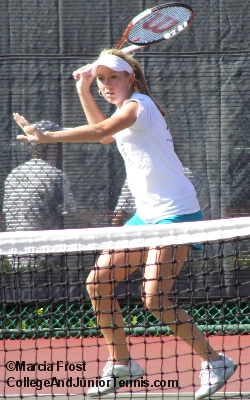 Lauren Embree
CoCo Vandeweghe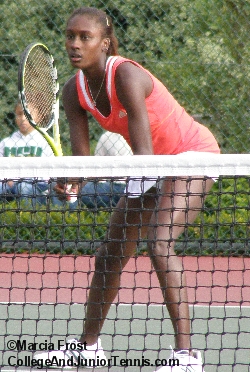 Asia Muhammad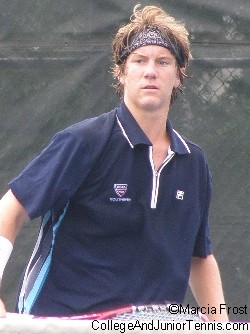 James "Bo" Seal
Frank Carleton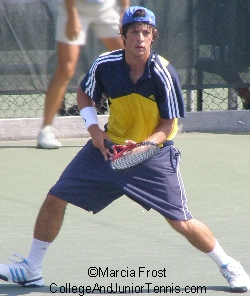 LawrenceFormentera