This year's USTA/Eastern College Tennis Showcase is open to players from ALL USTA Sections. Registration ends on November 13th. Click here for details.

* * *
Elevien year old Blair Shankle made "Little Mo" history when she captured the 11 and under national title. The Texan had previously captured the 8,9 and 10 and under crowns. There have been players who have won the title three times (not Andy Roddick, he only one one), but Blair is now in a class of her own.

* * *
Shinann Featherston, currently ranked eight nationally in singles and two in doubles, has added another title to her collection. The 15 year old defeated Ryann Cutillo, another nationally ranked player, for the New York State Girls' Tennis Championship.

* * *
Dylan Sessagesimi, a qualifier from Switzerland, picked up his first ITF title at the Thailand Open. He defeated Czech Roman Jebavy in the finals, 6-2,6-2. Russian Maya Gaverova beat Dilyara Saidkhodjaeva of the Ukraine, 7-5 6-4, for the girls trophy.

* * *
U.S. Open Junior Champion Viktoria Azarenka added the Osaka Mayor's Cup to her list of crowns as she took out Ayumi Morita of Japan in the final, 6-4,6-2. Ayumi had better luck in doubles, where she took it home with partner Erika Sema. Croatia's Marin Cilic topped Frances Jermey Chardy in the boys singles, 6-4,6-4. The two then teamed up to earn the doubles championship. The girls doubles went to

* * *
---
Extreme Tennis Academy, "featured in Tennis Week and Tennis Magazine as one of America's Top Camps," is a premier facility in the Miami area. The Summer Program is sold out, but there is room in the Winter Program -- designed for the experienced player that needs to get ready for the winter ITF/USTA circuit. For more information, visit http://www.extremetennisacademy.com.

---
If you have information to be included in Junior News
Contact Us-Marcia@MarciaFrost.com
FAX-(516) 883-5241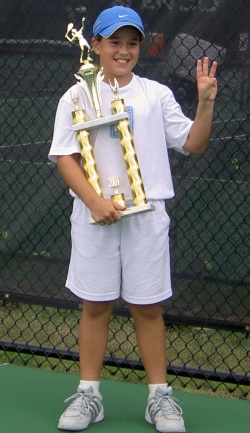 Blair Shankle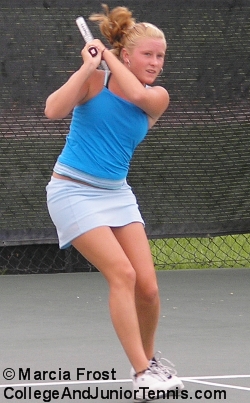 Shinann Featherston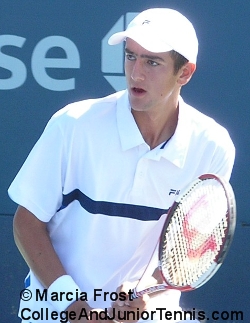 Marin Cilic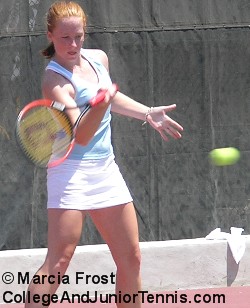 Ryan Cutillo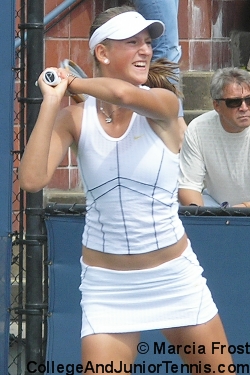 Viktoria Azarenka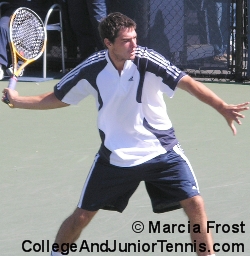 Jeremy Chardy