August 17, 2008
Grace Min
Tyler Gardiner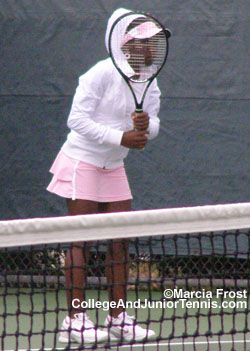 Sachia Vickery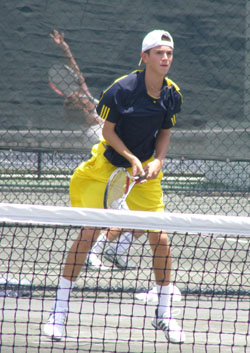 Alexios Halibian
For the first time in history, United States teams captured the World Junior Tennis Finals, with both the boys and girls winning the 14-and-under version of Fed Cup and Davis Cup, in Prostejov, Czech Republic. The girls team of Grace Min, Kyle McPhillips and Sachia Vickery took their second consecutive trophy. For boys Christian Harrison, Tyler Gardiner and Alexios Halebian it was the first U.S. win since 2003.

* * *
The Bryan Brothers' All Star Tennis Smash will be held Saturday, September 27th at the Sherwood Country Club in Los Angeles. The benefit will feature Bob & Mike Bryan as well as Andre Agassi, Sam Querrey, James Blake, Lindsay Davenport, John Isner, Mardy Fish and Gavin Rossdale. For more information, visit http://www.bryanbrosfoundation.org

* * *
Andy Roddick, Martina Navratilova and Anna Kournikova are among those who will join Elton John and Billie Jean King for their annual charity tennis event, Advanta World TeamTennis Smash Hits. The event will take place on October 12th at Kennesaw State University in Georgia to raise money for the fight against HIV and AIDS, benefiting the Elton John AIDS Foundation and the Atlanta AIDS Partnership Fund.

* * *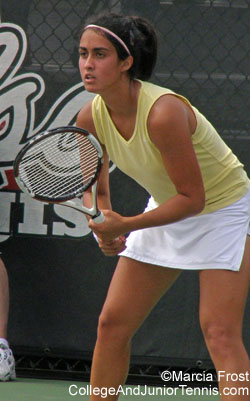 Amanda McDowell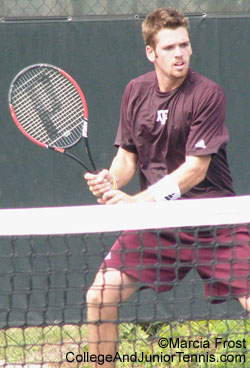 Austin Krajicek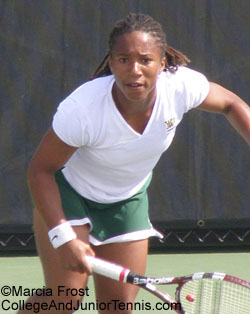 Megan Moulton-Levy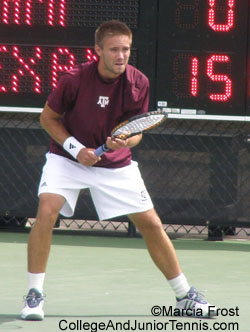 Conor Pollock
NCAA champion Amanda McDowell of Georgia Tech earned her first career USTA Pro Circuit singles title at the Heartland Clinic Women's Classic.

* * *
InsideOut Sports & Entertainment announced that Rio De Janeiro, Brazil, and Cabos San Lucas, Mexico, will host new tour events on the Outback Champions Series beginning in 2009.

* * *
Texas A&M All-Americans Conor Pollock & Austin Krajicek claimed their first career doubles title, winning the USTA Futures Pro Circuit tournament at Lewis & Clark Community College.

* * *
Top seeds Lesley Kerkhove from the Netherlands and David Goffin of Belgium captured the singles at the 14th Open de Stadt Wels. Doubles went to Xander Spong & Tim van Terheijden and Heather Watson & Sally Peers.

* * *
Recent William & Mary graduate Megan Moulton-Levy won her first professional event, picking up the trophy at the Fifth Third Classic in Evansville, Indiana.

* * *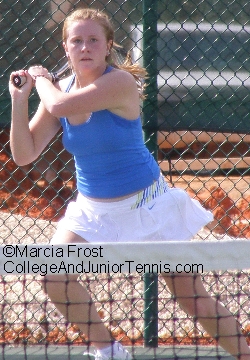 Shinann Featherston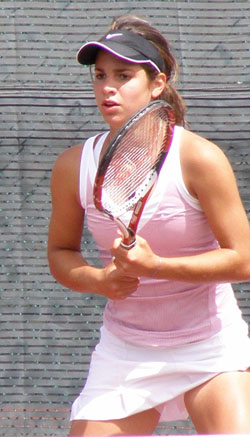 Lauren McHale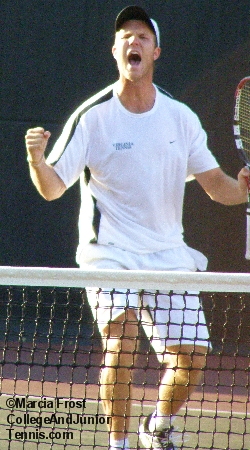 Dominic Inglot
At the Rushbrooke ITF in Ireland, Shinann Featherston beat Lauren McHale in the singles finals 6-3,3-6,6-4, and then teamed with her fellow Easterner to win doubles.

* * *
Virginia's Dominic Inglot was named the 2008 ACC Men's Tennis Scholar-Athlete of the Year.

* * *
Coaching Changes... Mike Sowter has left Hofstra to coach at New Jersey Institute of Technology... Former Memphis player Mark Finnegan has returned as an assistant men's coach, while Matt Walker will be the new women's assistant coach there... NCAA doubles champion Cristelle Grier Fox has joined the University of Rhode Island as the women's assistant coach... Georgia men¹s tennis assistant coach Will Glenn has been promoted to Associate Head Coach... Jason Marshall has been named TCU men's assistant coach.

* * *
---
If You have any information to be included, contact us:E-Mail: Marcia@MarciaFrost.com