Seventeen year old Brennan Boyajian had an incredible, undefeated summer. He ran through the 16s undefeated, winning a National Open, the USTA National Claycourts (singles and doubles) and the USTA National Hardcourts at Kalamazoo.

* * *
Two undefeated teams competed in the finals of the 11th Annual World Team Tennis Junior Nationals at the Barnes Tennis Center in San Diego. In the competition the USTA Mid-Atlantic team of Alexander Centenari, Timothy Lozinak, Jolardo de Guzman, Grace Cheng and Carly Van Hollen defeated the USTA Southwest team of Eric Mitchell, Ian Mordaunt, Erik Sheldon, Courtney Byron, Molly McDevitt, Andy Cooper and Anya Dalkin, 46-25. The Maureen Connolly Brinker Team Spirit Award went to the USTA Northern California team of Calvin Andrews, Antone Bulich, Mary Bulich, Drew Madden, Amanda Griffin and Ben Combs.

* * *
---
If you have information to be included in Junior News
Contact Us-Info@amerdoubook-20Tennis.com
FAX-(516) 883-5241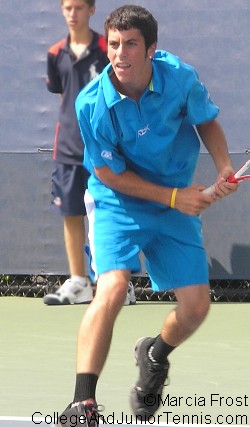 Brennan Boyajian
---
Monthly Guides to
College Tennis Planning
Available in Kindle & Print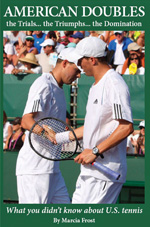 ---
What could you do with 4 years of college tennis?
Get the Degree AND the Competition
---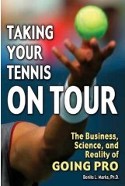 See a review of this book
---
Return to:
College And Junior
Tennis Homepage