Notre Dame graduates Catrina & Christian Thompson (right) will be inducted into the Nevada Tennis Hall of Fame along with Mike Agassi and Ann Rockwell.

* * *
The following players prevailed at the Little Mo Nationals in Austin, Texas

Boys 11-Grayson T. Broadus; Girls 11-Carolyn Xie; Boys 10-William Blumberg; Girls 10-Sofia Kenin; Boys 9-Noah Schachter; Girls 9-Ryan Peus; Boys 8-Perry Gregg; and Girls 8-Alyvia Jones
For more results and information, visit the Maureen Connolly Brinker Foundation's official website.
* * *
The USTA has introduced Campus Match Play: One-Day Showdowns, a program to gather junior, collegiate and even professional players for short-format events at a low cost to all. For a schedule and more information, visit the Campus Match Play site.

* * *
Yuki Bhambri of India swept the titles at the Asian/Oceania Closed Championships in Indonesia. Liang-Chi Huang was Yuki's doubles partner as well as his opponent in the singles final. Noppawan Lertcheewakarn of Thailand won her second consecutive title after defeating the home country's Jessy Rompies. Jessy was victorious in the doubles, teaming with Beatrice Gumulya to win that event.

* * *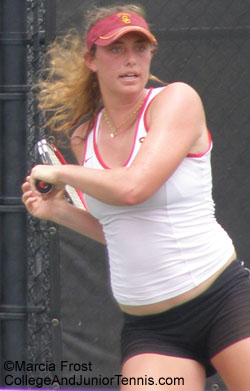 Amanda Fink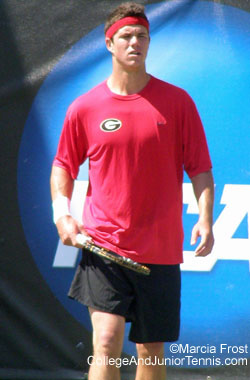 Nate Schnugg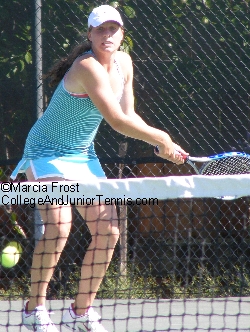 Kelcy McKenna
The USTA announced the college players selected to represent the United States at the International University Challenge of Tennis sponsored by BNP Paribas. The event, in its third year, features eight teams of college and university players from around the world and will be held in Poitiers, France, December 4-7. The top American players are:

John Kauss, Gustavus Adolphus College; Amanda Fink, University of Southern California; Nate Schnugg, University of Georgia; Jennifer Kung, University of Chicago; Michael Venus, Louisiana State University; and Kelcy McKenna, Arizona State University. Michelle Dasso, head women's tennis coach at the University of Illinois, and Paul Settles, the head coach of Claremont-Mudd-Scripps will coach.

In addition to the United States (which is competing for the first time), Belgium, France, Great Britain, Ireland, Montenegro, Russia and Switzerland will participate in a best-of-seven format consisting of two men's and two women's singles matches, one men's and one women's doubles match, and one mixed doubles match.

* * *
Randy Walker, a writer, tennis historian and freelance publicist and sports marketer who served as the USTA's press representative through nine years of Davis Cup and three Olympics, has compiled On This Day In Tennis History – a calendar-like compilation of historical and unique anniversaries, events and happenings from the world of tennis through the years. More information on the book can be found at TennisHistoryBook.com.

* * *
Check the new TripAdvisor for great deals on hotels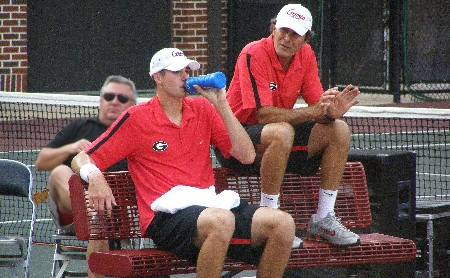 College Tennis featured in
American Doubles...





Collegiate: Zipcar for students - cars located right on campus. Find out if your campus zips and join for just $15!
Monthly Guides to
College Tennis Planning
Available in Kindle & Print
Return to:
College And Junior Tennis